The One Winter Activity Everyone In New York Should Try At Least Once
After experiencing a December that hasn't been able to make up its mind on whether or not it's truly winter yet, it's beginning to look like almost all of our residents will see a white Christmas this year! Once all the excitement of the holidays begins to die down, you might start planning out how exactly you're going to prevent yourself from going stir-crazy this season. Many New Yorkers have made an annual tradition out of winter activities like snow tubing or visiting a local toboggan chute. But if you're interested in enjoying a bobsledding in New York experience that you'll positively never forget? Then you must keep reading!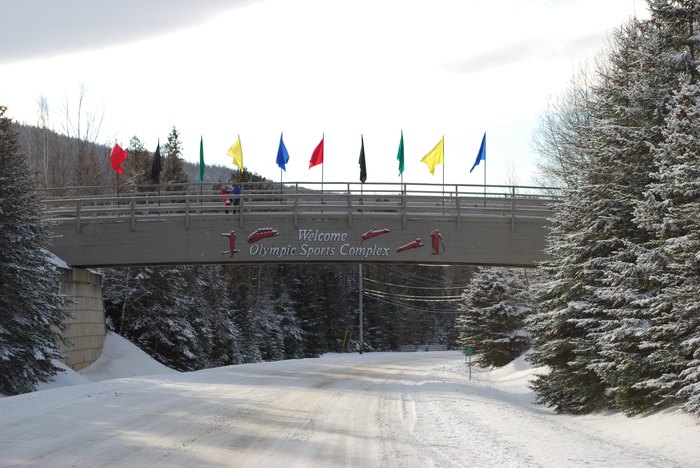 Wonder what you can expect from an experience at the Olympic Sports Complex? Then check out the exciting POV footage captured on a bobsled run by suitsmefine100 via YouTube!
What else do you plan on crossing off of your bucket list this winter? To enjoy the season to its fullest, check out These 13 Awesome Places In New York That You Must Visit This Winter!
Address: Mt. Van Hoevenberg, 220 Bobsled Run Ln, Lake Placid, NY 12946, USA
Bobsledding in New York
February 06, 2022
What else is there to do at Mt. Van Hoevenberg?
Bobsledding isn't the only fun thing to do at this attraction. In addition to that wild rife, there's also the Cliffside Coaster, the longest mountain coaster in the USA. It follows the path of the 1932 and 1980 Olympic bobsled track down the mountain. There are also hiking trails on site, cross country skiing, shopping, and more.
What accommodations are near this attraction?
If you wish to stay in the area, there are dozens of hotels in the Lake Placid area. Mirror Lake Inn Resort & Spa, Hotel Saranac, and Saranac Waterfront Lodge are a few popular options nearby.
What else is there to do in Lake Placid in the winter?
This area is a popular destination in the winter. It's cold, but it's beautiful! The Lake Placid Toboggan Chute, dog sledding, ice skating, skiing, and snowshoeing are all popular outdoor activities in this region. If you'd rather stay indoors, you can enjoy spa treatments, fine dining, the Lake Placid Olympic museum, or simple curl up by a warm fire in the lodge and watch the snow come down on the Adirondacks. You'll love Lake Placid!
What are some of the best restaurants in this area?
There are a lot of great restaurants in New York's high country, but some stand out above the others. In Lake Placid, some of the most highly rated restaurants include Salt of the Earth Bistro, The View Restaurant. Redneck Bistro, Top of the Park, and Smoke Signals to name a few.
Address: Mt. Van Hoevenberg, 220 Bobsled Run Ln, Lake Placid, NY 12946, USA