New York Is Home To The Country's Most Underrated Snow Tubing Park And You'll Want To Visit
Not all of us are equipped with backyards made up of rolling hills that are perfect for sledding, so when New Yorkers want to enjoy this favorite winter activity – we have to get creative. At most of New York's major ski mountains, you can usually find a tubing park within the resort that makes for a great place to get outside during the winter and have some fun. If you're willing to drive north though, you'll find one of the country's most underrated tubing parks up in Lewis County that not too many people know about. Snow tubing in New York is awesome!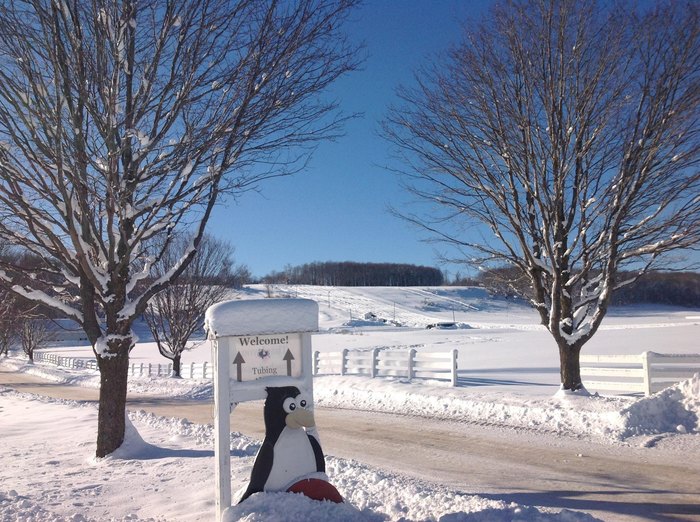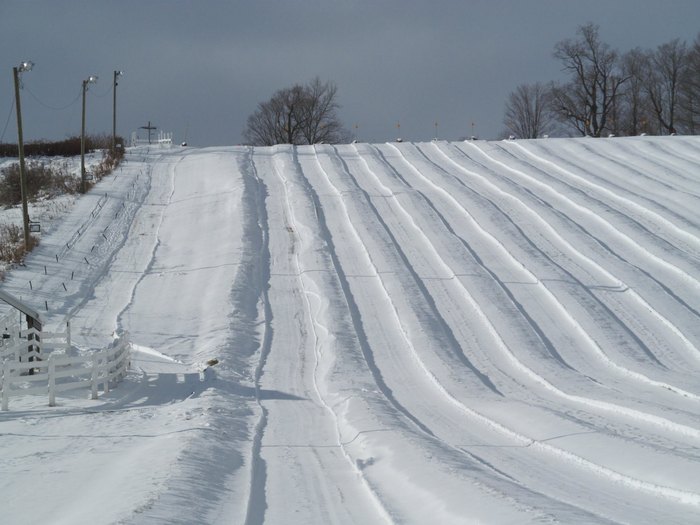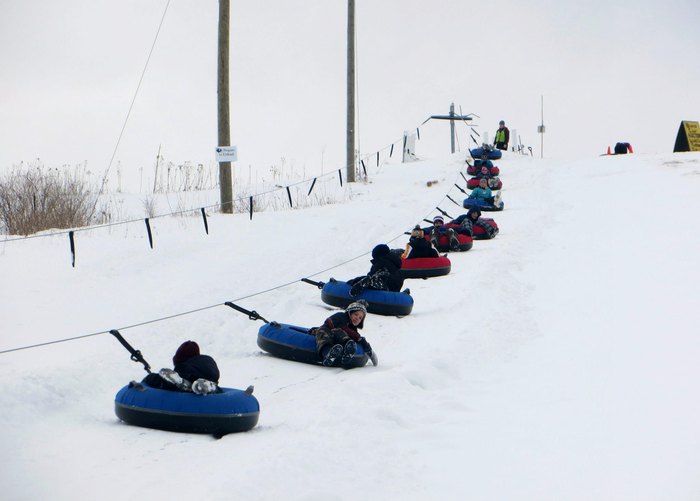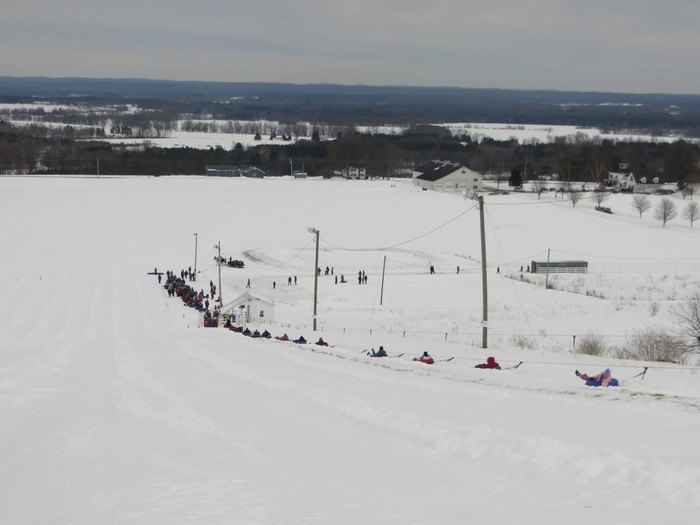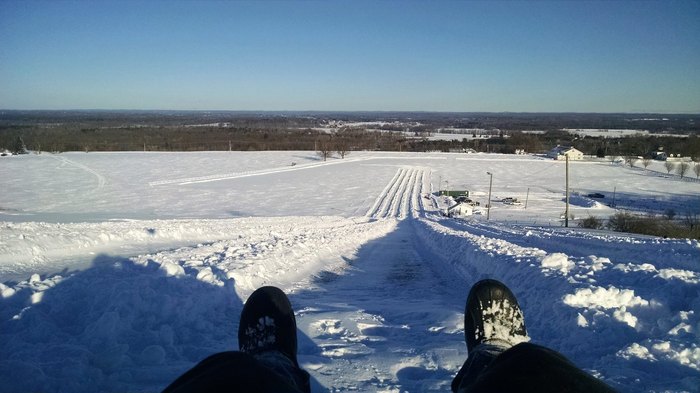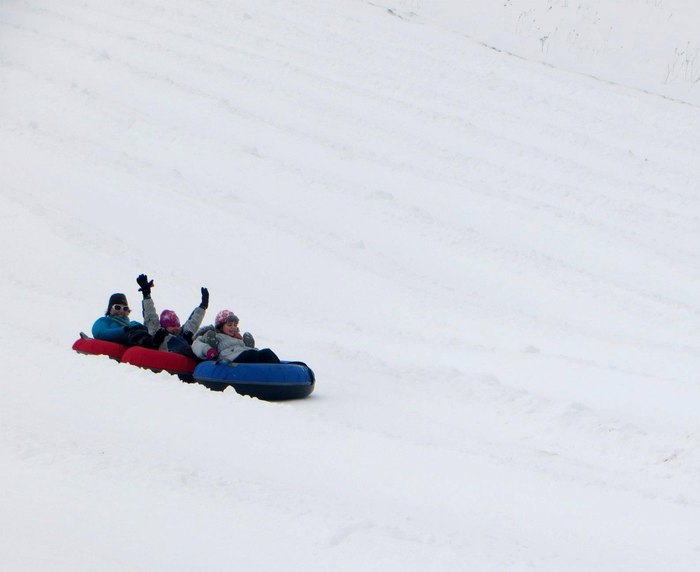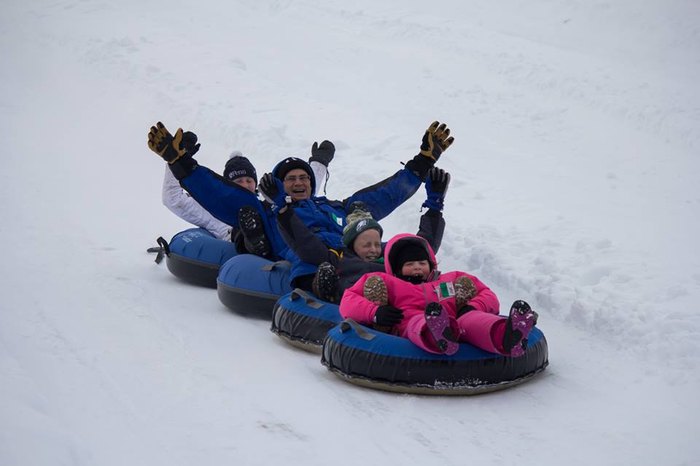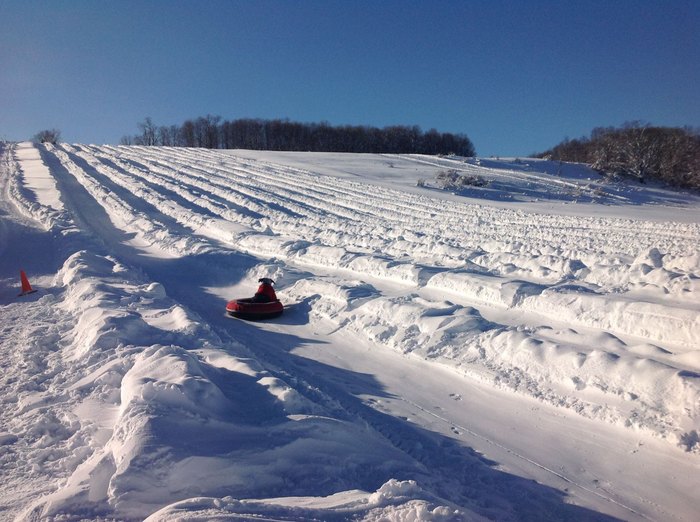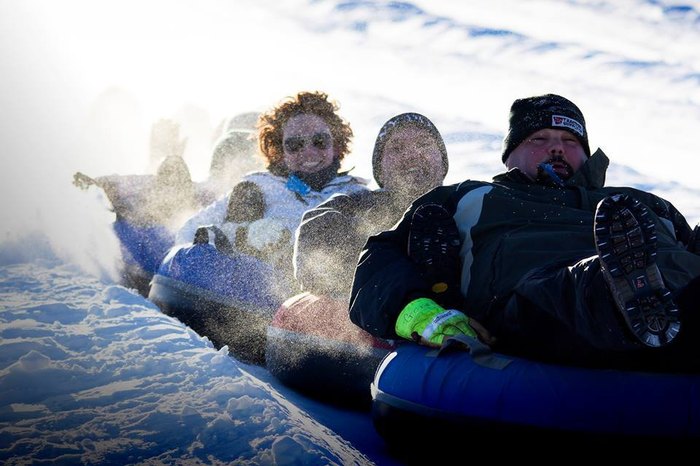 Looking for other ways to enjoy the outdoors this winter? Then check out how This Half-Hour Long New York Sleigh Ride Takes You Through A Winter Wonderland!
OnlyInYourState may earn compensation through affiliate links in this article.
Address: 7421 E Rd, Lowville, NY 13367, USA
Snow tubing in New York
February 06, 2022
How long is a tubing session at Maple Ridge Center?
Each tubing session is two hours in length. You'll get a tube to use for the duration of your visit. Everyone in your party will need to get his or her own tube; a child riding on an adult's lap is not allowed. Only 75 tubes are available for each session so the hill does not get too crowded. It's wise to get to Maple Ridge Center at least twenty to thirty minutes prior to your reservation time so you don't have to wait in line too long for a tube. You cannot bring your own tube from home; you must use the provided tubes for your tubing.
Does Maple Ridge Center offer private facility rentals?
You may be able to rent out Maple Ridge Center for your group on weekdays. The minimum number of participants required for a rental is 35 but you cannot go over the maximum number of tubers which is 75. This could be a very fun adventure for your group! Book far in advance to ensure you'll get the dates you want and need.
How should I dress for snow tubing in New York?
Snow in New York is cold and wet and you need to be prepared for the weather. It's possible to experience symptoms of frostbite in a short time, especially if you are wet. Wear warm, waterproof clothing and dress in layers. If you get cold, step into the warming hut to warm up. You may want to bring additional clothing to change into something dry during your session or for the ride home afterwards. Your safety in cold weather is important. Don't take any unnecessary risks.
Is Maple Ridge Center the same as Ski Maple Ridge?
No! These are two different facilities that are over two hours apart. People confuse them all the time - don't make the same mistake!