Here Are 7 New York Swimming Holes That Will Surely Make Your Summer Memorable
Fun in the sun is around the corner, here are seven swimming holes in New York that will make your summer epic. Lather up with sunscreen and throw on your bathing suit, because there's a world of fun awaiting you. From waterfall splash pads to stunning blue holes, these swimming spots will make your summer memorable. Which one will you visit first?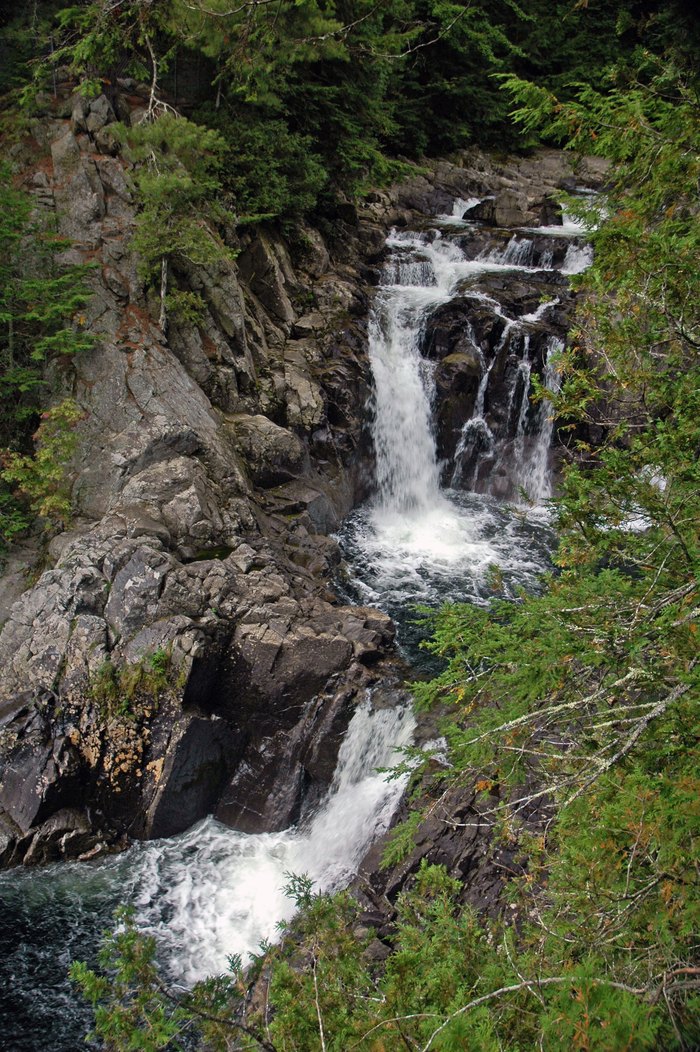 If you haven't already pulled your bathing suits out of storage, now is the time! How many of these swimming holes in New York can you say you've visited? Let us know in the comments!
For more fun in the sun, read This All-Day Float Trip Will Make Your New York Summer Complete. You'll have a blast exploring the best swimming holes and floating through the Empire State's waterways this year.
Before venturing out to New York's best swimming holes, we need to go over a few basics first. When sharing our favorite getaways and pieces of Mother Nature with others, the hope is for them to have great experiences here as well, and for everyone to walk away with awesome, unforgettable memories. Unfortunately, as remote spots become more well-known and explored by outsiders, we often end up encountering visitors who don't have the same respect for these beautiful places as we do.
For most of our residents, the idea of cleaning up after yourself and respecting the nature around you is quite the comprehended concept. But often we find that this is more frequently becoming not the case. One of the places we've listed above is a prime example of what can happen when a natural wonder deals with a lack of respect. I, myself visited in recent years and, while I didn't experience it being horribly crowded, I sadly did experience having to clean up some broken glass. Besides my minor run-in with the glass, I can honestly say I had the most wonderful day at this particular swimming hole.
OnlyInYourState may earn compensation through affiliate links in this article.
More to Explore
swimming holes in new york
What is the hottest month of the year in New York?
The hottest month of the year in New York is generally July. Average high temperatures range from 75°F to 85°F, and days in the 90s and crossing into triple-digit temperatures are not uncommon. Upstate tends to be cooler, and in the mountains, you'll likely get lower temperatures than you will at lower elevations. New York City and Long Island tend to be the hottest spots in the state.
What is the weather like in New York in the summer?
New York weather in the summer is known for being hot, humid, and with volatile and stormy weather. Afternoon thunderstorms, some severe, are common. When you're planning a summertime adventure in the Empire State, keep an eye on the forecast and be ready to move to a safe shelter if you hear thunder. Severe storms tend to come with some warning, so carry a portable weather radio, or set up an alert system on your phone. Not every afternoon comes with a storm, though, and it's easy to find days where the chances of rain are low, and the chances of summertime sun are high.
What is there for kids to do in summer in New York?
In the summer in New York, kids can do the following:
Visit waterparks and splash pads which are common in our towns and cities.
Our parks and trails tend to be shady, so it's easy to get a break from the brutal sunshine.
Check out some of the best kid-friendly hikes.
Related Articles
Explore New York