11 Small Towns In Rural New York That Are Downright Delightful
One of the biggest nuisances that comes with being an Empire State resident is that we're almost always listening to out-of-owners tell us just how great our amazing big cities are, or better yet, they're assuming we're from the Big Apple. When we passionately tell you that there's so much more to our state than just New York City, we absolutely mean it. Some of our most inviting and adventurous locations can be found hiding out of sight in areas that you may never think to explore, including lots of quaint rural towns in Upstate New York. Ready to visit someplace new? Then dive into these rural New York towns that are downright delightful.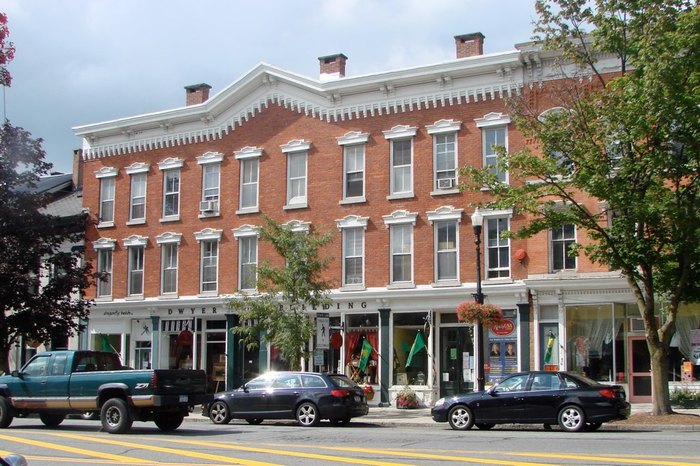 All of our different regions are home to such beautiful and charming rural New York towns! To enjoy as much of them as you possibly can, Take This Road Trip Through Western New York's Most Picturesque Towns For An Unforgettable Experience!
Address: Cazenovia, NY 13035, USA
Address: Newfield, NY, USA
Address: Inlet, NY 13360, USA
Address: Aurora, NY 13026, USA
Address: Phoenicia, NY 12464, USA
Address: Hammondsport, NY 14840, USA
Address: Roxbury, NY 12474, USA
Address: Fairport, NY 14450, USA
Address: Greenport, NY 11944, USA
Address: Ellicottville, NY 14731, USA
Address: Wilmington, NY, USA
Rural New York Towns
September 18, 2022
What is the oldest town in New York?
The oldest town in New York is Albany. A European settlement way back in 1614, our state's capital has lots to offer visitors in terms of activities and entertainment. Check out the beautiful and unique Lark Street for great restaurants and fun shops. The charming and colorful architecture is unlike anywhere else in the state! There's a helpful visitor center that features plenty of locally made goods you can bring home as souvenirs. And while you probably think of Broadway when you think about live shows, there is also plenty to love in Albany for theatergoers. Check out a great show put on by one of the local theaters and you're sure to be impressed.
Are there any hidden gems in New York?
There are lots of fantastic hidden gems in New York that are certainly worth visiting throughout the year. If you're up in the Finger Lakes, you'll love The Olde Country Store for a taste of nostalgia and some great gifts and tasty treats to bring home with you. Grafton Peace Pagoda in Petersburg is another cool spot you can go if you're looking for attractions that are off the beaten path. Admire the gorgeous architecture while you stroll along the green gardens around the structure. Over in Utica, you can take the classic Adirondack Scenic Railroad for pretty views of the countryside along with fun seasonal themes like Halloween and winter holidays.
What are the most scenic towns in New York?
When you're looking for small-town charm and natural beauty, check out one of the most scenic towns in New York and take a memorable getaway. Lake Placid is an amazing choice if you enjoy water views and mountainous landscapes, as you'll find it in the Adirondack Mountains. It even hosted the 1980 Olympics, so you know it's quite a sight to see! Another gorgeous town is Skaneateles, where you'll get to experience the Finger Lakes in style. The houses are almost as charming and pretty as the striking water views.
Address: Cazenovia, NY 13035, USA
Address: Newfield, NY, USA
Address: Inlet, NY 13360, USA
Address: Aurora, NY 13026, USA
Address: Phoenicia, NY 12464, USA
Address: Hammondsport, NY 14840, USA
Address: Roxbury, NY 12474, USA
Address: Fairport, NY 14450, USA
Address: Greenport, NY 11944, USA
Address: Ellicottville, NY 14731, USA
Address: Wilmington, NY, USA