This Hike Takes You To A Place New York's Residents Left Behind
All of New York's hiking trails are unique and have something different to offer. For instance, there are quite a few hikes that lead to fascinating and abandoned places in New York. One such hike can be found in Doodletown, New York. An exhilarating trek, the hike to ruins in New York will bring you to one of the state's most historic and forgotten about towns.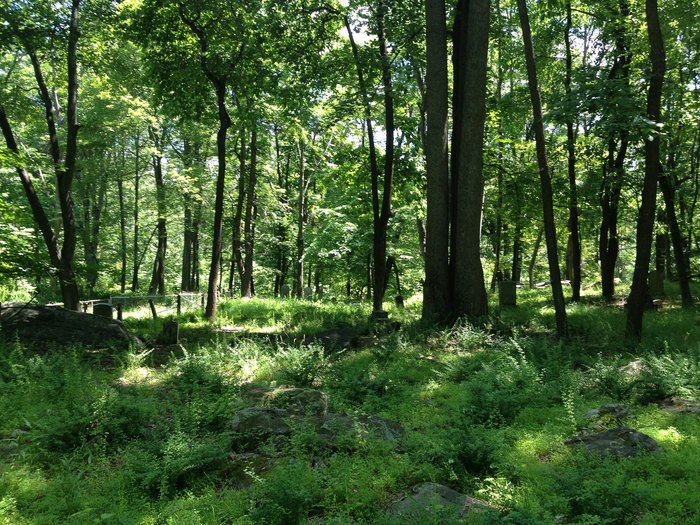 So, did you know about this hike to ruins in New York? Ever visited Doodletown, New York? If so, what'd you think? Tell us!
Looking for more abandoned places in New York to explore? You're in luck! There are lots of them. Check out these abandoned places in New York that nature is reclaiming.
OnlyInYourState may earn compensation through affiliate links in this article.
Address: Doodletown, NY 10986, USA
Hike To Ruins In New York
December 10, 2021
Aside from Doodletown, New York, can you hike to any other historic sites in New York?
Doodletown, New York isn't the only historic site you can hike to in the Empire State. Another must-do hike for history buffs is the Kaaterskill High Peak Trail in the Catskills. Not an easy trek, the trail is nearly 8 miles long, climbs almost 2,000 feet in elevation, and features rough terrain, some of which you might have to bushwhack your way through. However, all the effort is worth it, as the trail leads to not one, but two, plane crash sites. The first crash site, which dates back to 1983, is situated about 500 feet from Kaaterskill's summit. The second plane crash took place in 1987. Its wreckage is a bit harder to get to, but can be reached via the nearby Snowmobile Trail.
What are some other abandoned places in New York?
When it comes to intriguing abandoned places in New York that are worth exploring, the City Hall Subway Station definitely fits the bill. When New York's subway system debuted in 1904, the City Hall stop was considered an architectural masterpiece. Truly something to marvel over, it featured ornate skylights and beautifully tiled arches. By 1945, the station was obsolete, as it couldn't accommodate the new, updated subway cars. The station hasn't been lost forever, though. You can actually ride through it in an original train car! Riding the antiquated rails requires a ticket from the New York Transit Museum.
Are there any other ruins in New York?
There are lots of ruins in New York; however, none are quite as magical as the Bannerman Castle ruins. Undeniably enchanting, the regal ruins are nestled on Pollepel Island, which is a small island in the Hudson River. The ruins – and its accompanying gardens – are open for tours. Tickets include a 30-minute boat ride to the ruins, as well as a 1.5-hour guided walking tour of the island, ruins, and gardens. All tours depart from Beacon, New York and require advance booking.