Posted in Buffalo
September 20, 2018
The Remarkable Bridge In Buffalo That Everyone Should Visit At Least Once
As longtime residents of the Queen City, we often forget just how lucky we are to have so many amazing waterfront views and hang out spots right in our own backyard. If you've spent all summer along Lake Erie and are looking to switch up your scenery, then now may be the perfect time to go and visit one of our city's most amazing bridges. Ready to choose your adventure? Let's decide if you want to walk over or ride under this historic bridge!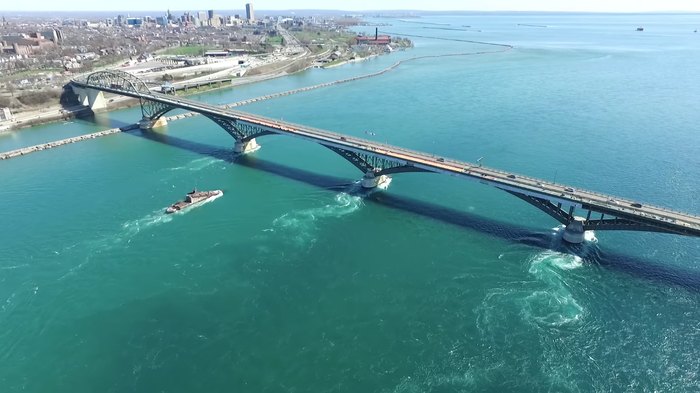 Peace Bridge is a piece of history that belongs on your bucket list. Head out now to enjoy it before the weather gets too chilly and the ice and snow of winter return! Here's some amazing aerial footage captured by gforce118118 of the Peace Bridge and the West Ferry Street Bridge to give you a peek at the beauty you'll discover:
For the best view of the Peace Bridge, head to Broderick Park on Unity Island, located at Robert Rich Way, Buffalo, NY 14213. To find out more about the Peace Bridge, visit its website here.
Do keep in mind that if you plan to cross the bridge and explore the other side, you will be crossing an international border and there are specific identification requirements, which you can find here. Make sure to come prepared!
Out of all the bridges in the Buffalo area, which one do you find yourself visiting time and time again? For other adventures to take in the Queen City, read about The Fall Hike That Will Take You To The Most Spectacular Fall Foliage In Buffalo!
OnlyInYourState may earn compensation through affiliate links in this article.