This New York Park Has Endless Boardwalks And You'll Want To Explore Them All
It may be known for being one of the best state parks in America, but Letchworth isn't the only outdoor destination that's worth visiting along the Genesee River! Out where you're closer to Lake Ontario and you're just 15-minutes north of downtown Rochester, there's a piece of the Genesee Riverway Trail that will actually take you out onto the river. Easily accessible and perfect for New Yorkers of all ages, find out why the boardwalks of Turning Point Park make up one of the best boardwalk parks in New York.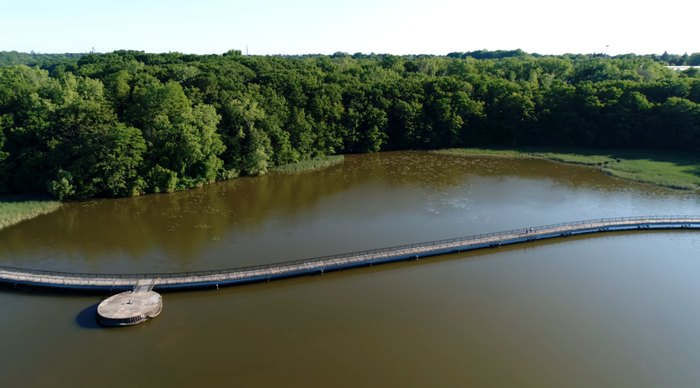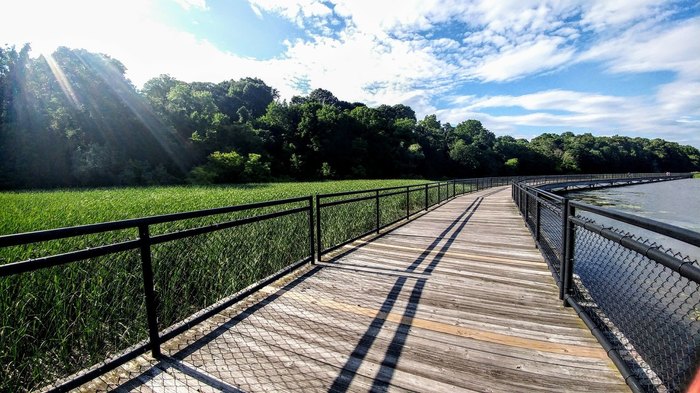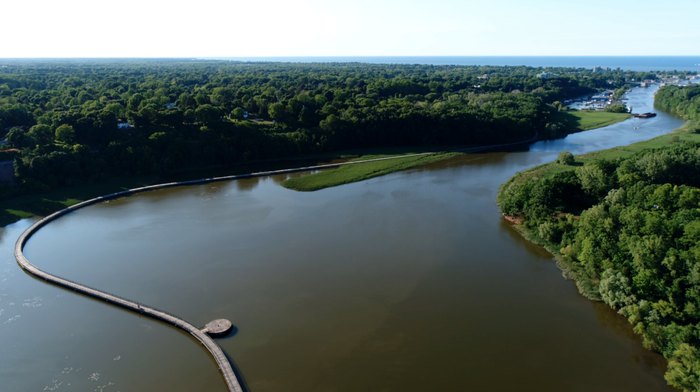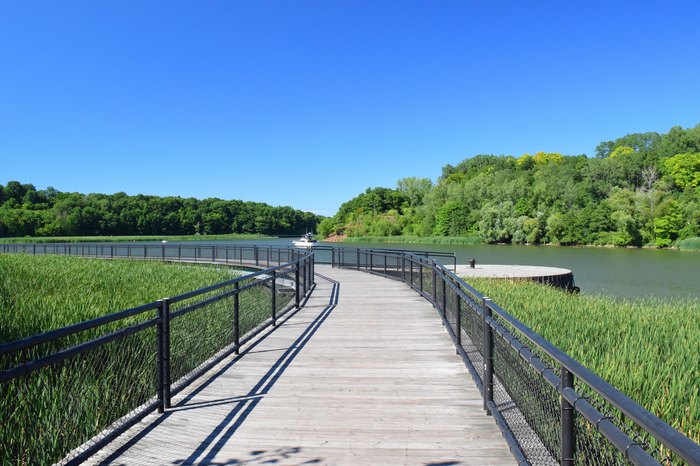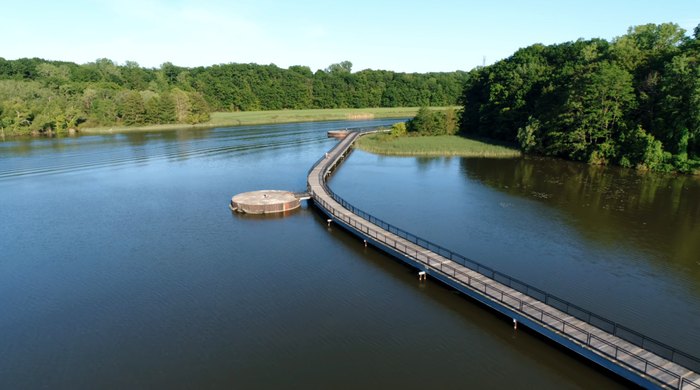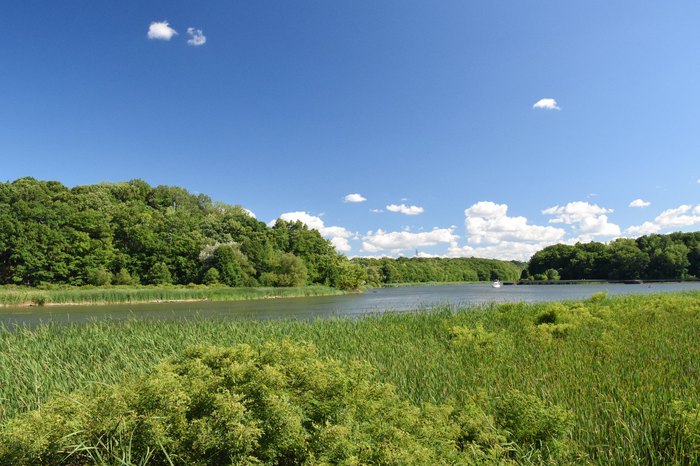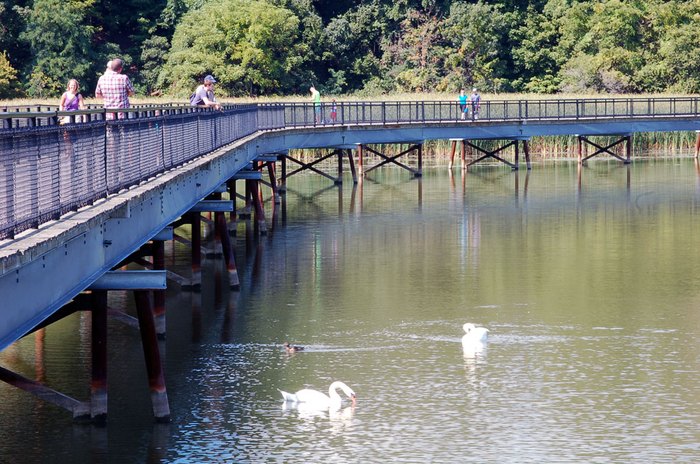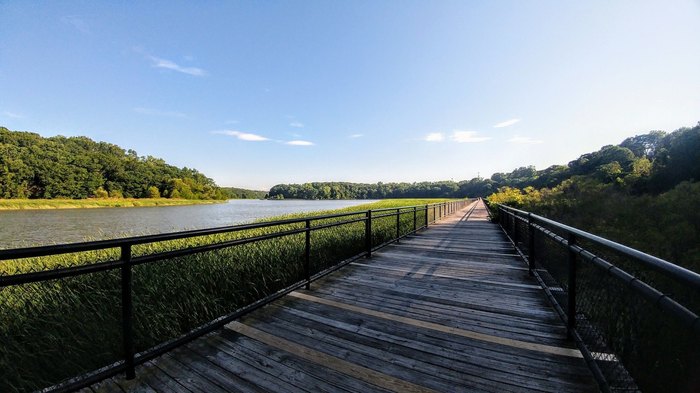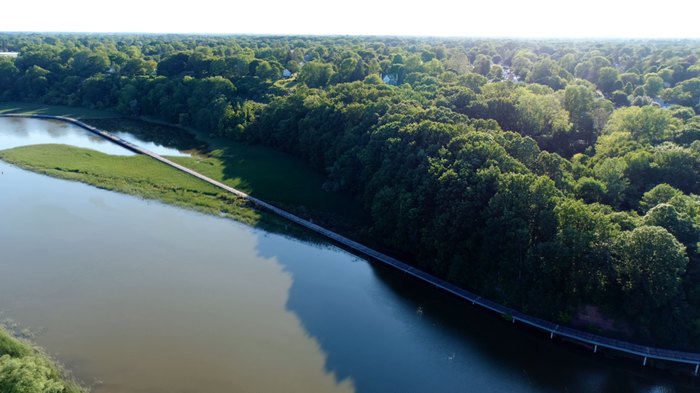 To get a bird's eye view to fully understand how long this beautiful boardwalk is, watch the amazing footage captured by Vetter Cinema Productions !
Have you ever gone through a walk in Turning Point Park? To enjoy more beautiful strolls in our state, read about This Magical River Walk In New York That Will Transport You To Another World!
Address: 260 Boxart St, Rochester, NY 14612, USA
OnlyInYourState may earn compensation through affiliate links in this article.
boardwalk park in New York
February 09, 2021
What are the best outdoor activities in New York?
In every corner of New York nature lovers will discover a variety of outdoor activities to stay busy all year round. On a clear day, trek over to Storm King Mountain for an easy hike up to multiple scenic ledges and an impressive overlook revealing 360-degree views of the Hudson Valley. Located just south of Cornwall-on-Hudson, this accessible trail loop is ideal for family day trips. In western New York, the Iroquois National Wildlife Refuge located in Basom holds the title for the largest wildlife refuge in the Empire State. Spend a relaxing day bird watching along one of the numerous trails or get your blood pumping hunting, fishing, canoeing, snow-shoeing, or cross-country skiing. A little closer to NYC, Mt. Beacon is a popular spot along the Hudson for exercising in the fresh air, exploring the Mt. Beacon fire tower, and taking in stunning views.
What can I do with kids in New York?
Finding kid-suitable activities can be a daunting task. Fortunately, New York has a wide range of fun, exciting and educational activities for youngsters. The first children's museum to open in the US is located in Crown Heights, Brooklyn. Exhibits at The Brooklyn Children's Museum are uniquely planned with the ideas and assistance from creative New York kids. Spending a day at the Intrepid Sea-Air-Space Museum will ignite the imaginations of your little ones with programming focused on expanding their knowledge of history and science. Make sure to check out the display of a Lockheed A-12 and British Airways Concorde! Cooperstown is home to The Farmers' Museum, a quaint attraction overlooking Otsego Lake. With 19th-century rural life recreations, hands-on workshops, and a crafted merry-go-round, you'll have plenty of activities to keep the whole family happily occupied.
What are the most unique towns in New York?
There's no need to travel great distances when you want a change of scenery, our state delivers unique getaway destinations to satisfy your wanderlust. Wine lovers will adore a trip to Long Island's North Fork in the village of Greenport. Spend your vacation visiting the surrounding wineries, perusing local farm stands, or taking in the picturesque scenery while sailing. Heading towards Albany, the historic landmark village of Saugerties is a charming reflection of 19th-century life. Stroll the main street for antiquing and pop into one of its charming cafes or spend an afternoon viewing the impressive outdoor displays at Opus 40 sculpture park. Just across the Hudson is Tivoli, a hip little town contained in a 1.5-square mile radius. The revitalization of this tiny charmer offers visitors a surprising range of entertainment options as well as outdoor activities at Tivoli Bays.
Address: 260 Boxart St, Rochester, NY 14612, USA
OnlyInYourState may earn compensation through affiliate links in this article.