Taos Is Allegedly One Of New Mexico's Most Haunted Small Towns
New Mexico is an intriguing place; it's a mix of desert and mountains, with deep and rich roots – and lots of folklore and legends. Taos is allegedly one of New Mexico's most haunted small towns. While Taos appears to be a sleepy little mountain town, things, as they say, are not quite what they seem. Both in town and on the outskirts, there are numerous rumors and stories about ghosts, hauntings, and paranormal activity. Add it all up, and you'll soon see that Taos is one of New Mexico's most haunted small towns.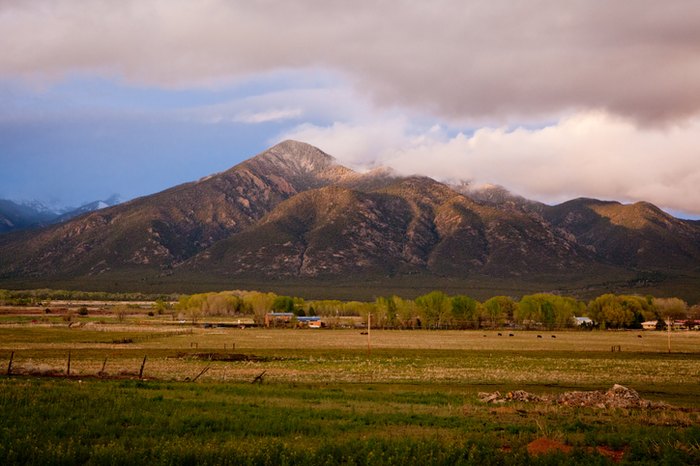 Taos is one of New Mexico's most haunted small towns, and it is a beautiful enigma full of history… and ghosts. Would you be brave enough to visit this haunted New Mexico town? Let us know in the comments below! And for more haunted places in New Mexico, check out these five haunted cemeteries in New Mexico if you dare.
OnlyInYourState may earn compensation through affiliate links in this article.
More to Explore
Most Haunted Town in New Mexico
Where is Taos New Mexico?  
Taos is easily one of the most scenic small towns in New Mexico, located within the Sangre de Cristo Mountains and stuffed chock-full of historical places, buildings, and fun stuff to do. Of course, no town with as much history as Taos has is without its ghosts, and Taos is no different. Taos is said to be one of the most haunted towns in New Mexico – if not the most haunted – and you can do all sorts of things to celebrate it, like embarking upon a ghost hunting tour or checking out some of its notoriously haunted spots on your own.  
What kind of New Mexico paranormal activity has there been?  
New Mexico is probably our pick for one of the most haunted states in the United States. It seems like everywhere you turn, there are ghost stories, and some are more terrifying than others. Go to Albuquerque and experience the old Hotel Parq Central, which was once a psychiatric hospital but is now an upscale hotel. Its history casts a shadow, though, and many creepy things are said to happen here. In Cimarron, visit the St. James Hotel, which was built back in 1872 and played host to literal shootouts back in the wild western days. There have been more than 26 murders here to date, making it another one of New Mexico's most haunted destinations. It seems most of the ghosts of New Mexico are born from violent pasts, and New Mexico is definitely the place for that kind of history.  
What is New Mexico's most haunted small town?  
It's almost impossible to quantify, honestly. Taos lays claim to being one of the most haunted towns in New Mexico, and Santa Fe, as the oldest city in New Mexico, might also be one of the most haunted. The town of Clayton is home to no less than four infamously haunted places, and Las Cruces is also notoriously creepy after dark. New Mexico is a place of bizarre fun and all kinds of weird – but we embrace it here.  
Related Articles
Explore New Mexico
Featured Addresses