Here Are 7 New Mexico Swimming Holes That Are Perfect For A Summer Adventure
New Mexico may have fewer square miles of surface water than any other state, but there are still numerous places to take a dip. From waterfalls to lakes and pools, here are seven of the best swimming holes in New Mexico where you can beat the heat on a hot desert day.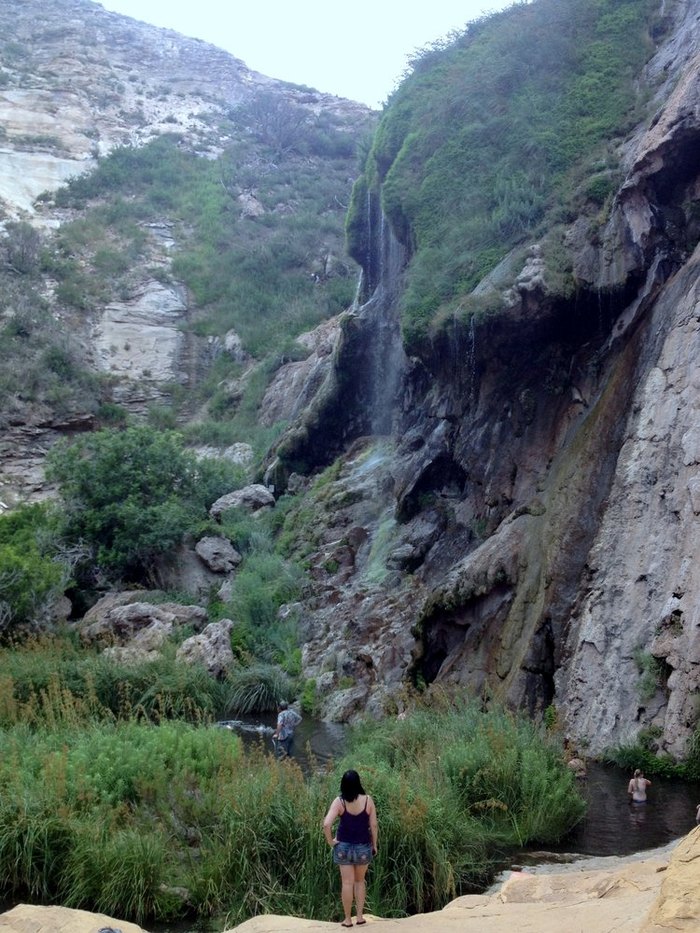 Did we mention your favorite spot to take a dip? We know this is a partial list of the best swimming holes in New Mexico, so tell us where you like to swim during the summer. If you want to have more great outdoor adventures in New Mexico, follow the link for a great idea.
Address: Sitting Bull Falls, New Mexico 88220, USA
Address: Bottomless Lakes State Park, 545A Bottomless Lakes Rd, Roswell, NM 88201, USA
Address: The Blue Hole, 1085 Blue Hole Rd, Santa Rosa, NM 88435, USA
Address: 101 NM-195, Elephant Butte, NM 87935, USA
Address: Abiquiu Lake, New Mexico 87017, USA
Address: Jemez Falls Trail Head, East Fork River, Jemez Springs, NM 87025, USA
Address: 283 NM-111, Lamadera, NM 87539, USA
Best Swimming Holes In New Mexico
March 28, 2020
What is the weather like in New Mexico in the summer?
If you're planning on having some outdoor adventures in New Mexico in the summer, you'll want to be prepared. It's important to remember that New Mexico is heavily covered by arid deserts and as you'd imagine it can get pretty hot in the summer. On some days, the temperature is over 100°F and the sun is blazing down. If you're going swimming in a natural pool, even if you're cooling off in the water you'll still be outdoors and in the sun, so be sure to apply plenty of sunscreen and bring an ample amount of drinking water. That said, the higher you go in altitude the lower the temperature often is, so if you're in the mountains or in northern New Mexico, it may be cooler than down in the desert valleys. Desert nights are often cool, as well. Either way, there are great summer recreation opportunities all over the state.
Can I camp right on the water in New Mexico?
Looking for a place to where to swim in New Mexico and camp at the same time? No worries – there are quite a few options for waterfront camping in the state. Enjoy beautiful lakeside views and perfect opportunity to swim, fish, boat, and more at places like Cochiti Recreation Area, Caballo Lake State Park, El Vado Lake State Park, and more. We wrote up an entire list of some of the best lakeside camping in New Mexico, and you can find it by clicking here.
Where can I find the bluest water in New Mexico?
Out of all the natural swimming spots in New Mexico, The Blue Hole is definitely the most stunningly… well, blue! Its name is certainly fitting for the deep turquoise color. The pool is over 80 feet deep with amazingly clear and pristine water. It was already mentioned in the swimming holes list, but you can learn even more about it by checking out this other article. It doesn't get much deeper blue and fun than The Blue Hole in Santa Rosa!
Address: Sitting Bull Falls, New Mexico 88220, USA
Address: Bottomless Lakes State Park, 545A Bottomless Lakes Rd, Roswell, NM 88201, USA
Address: The Blue Hole, 1085 Blue Hole Rd, Santa Rosa, NM 88435, USA
Address: 101 NM-195, Elephant Butte, NM 87935, USA
Address: Abiquiu Lake, New Mexico 87017, USA
Address: Jemez Falls Trail Head, East Fork River, Jemez Springs, NM 87025, USA
Address: 283 NM-111, Lamadera, NM 87539, USA