Here Are Some Of The Oldest Photos Ever Taken In New Mexico And They're Incredible
Quick quiz. Which came first — practical use of photography or New Mexico? You might know that New Mexico gained statehood in 1912. Photography, as you might have guessed, started a lot earlier. It got its practical start in 1839, with the invention of the daguerreotype camera.
As photographic technology advanced, cameras made their way west. Only in New Mexico scoured our resources to find some of the earliest images of New Mexico — all before statehood.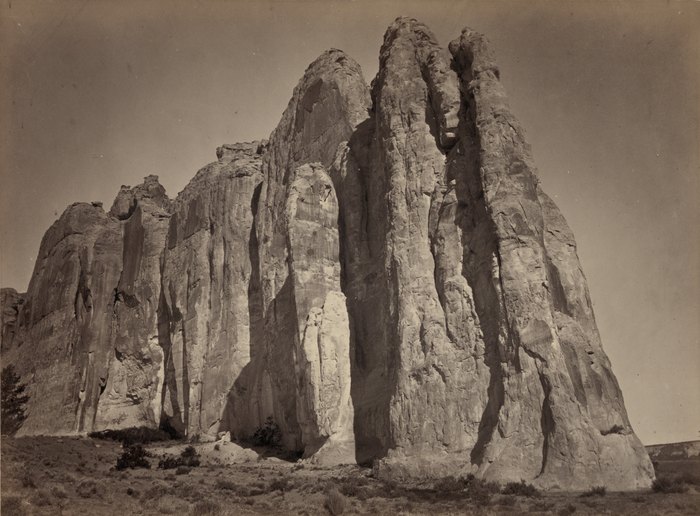 What did you think about these photos of Beautiful New Mexico? Does anything look familiar? It's so neat to take a step back in time, even just through a computer screen. If you have any historic photos of your own, make sure you link them below! We'd love to see!
For more photos from the past, check out these 16 Rare Photos From New Mexico That Will Take You Straight To The Past.
OnlyInYourState may earn compensation through affiliate links in this article.
Beautiful New Mexico
January 17, 2021
Is New Mexico a great place to live?
New Mexico is a wonderful place to live, both as a naturally beautiful state and one that accounts for a reasonable cost of living and low unemployment rate. The state is truly gorgeous, with desert views and mountainous regions as well. Locals tend to gravitate towards cities like Albuquerque, Taos, and Santa Fe. Make sure you visit for the vibrant downtown life and the lively, diverse communities throughout the state.
What are the most popular foods in New Mexico?
Not surprisingly, the most popular foods in New Mexico take after the staples of the state's southern neighbor, Mexico. Come and get ready to enjoy everything from chiles rellenos to enchiladas, tamales, and huevos rancheros. These signature dishes provide some of the best flavors in the state!
What are the most beautiful places in New Mexico?
If you're looking to visit some of the most beautiful places in New Mexico, there are a few you can't miss. Head to the Carlsbad Caverns in Carlsbad fr a view of 120 hidden, underground caves, or head to Ghost Ranch in Abiquiu that's rife with stunningly red and yellow cliffs. Taos Gorge in Taos is also beautiful, and you won't want to miss a view of the Taos Gorge Bridge that crosses the Rio Grande.