The 8 Coziest Towns In New Mexico To Snuggle Up In This Season
The Land of Enchantment is home to dozens of towns that are perfect for a getaway, but during the holiday season, you'll want to pick the perfect destination to fully embrace the Christmas spirit and spend some time somewhere cozy. These eight towns are filled with so much charm, warmth, and holiday spirit, that you'll be feeling at home no matter where you choose. From ghost towns to art towns and mountain towns, these eight towns are enchanting and just perfect to cuddle up in (whether there's snow or not!) during New Mexico in winter.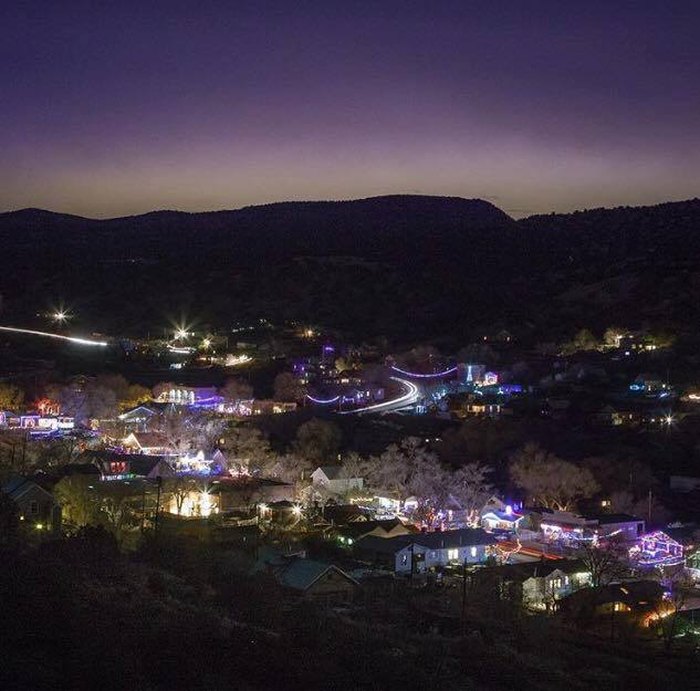 Have you spent the holiday season in any of these charming towns? What's the best part? Let us know in the comments, and don't forget to share Christmas and New Mexico in winter photos from your getaways with us in our New Mexico Nature Lovers Facebook group, or tag us on Instagram by tagging #onlyinnewmexico for a chance to be featured!
If you're still not in the Christmas spirit, a stroll through New Mexico's largest walk-through light show might just do the trick.
OnlyInYourState may earn compensation through affiliate links in this article.
Best Winter Hikes In New Mexico
December 12, 2021
What are some fun things to do in the winter in New Mexico?
Some fun things to do in the winter in New Mexico include:
Skiing
Snowboarding
Hiking
Sightseeing
New Mexico is one of those states that people don't usually think about when thinking of winter wonderlands, but maybe they should. As it turns out, the land of enchantment is filled to the brim with delightful holiday cheer, and there are plenty of super-fun, super-awesome things to do during winter in New Mexico. For example, did you know there's plenty of great skiing here? There totally is! Check out the beautiful Taos Ski Valley, in Taos, or Ski Apache in Mescalero. If you're not really about the ski life, that's fine – plenty of parts of the state see some snowfall during the coldest months, and you can always visit for a day of sledding, snowball fights, or any other wintery activity that might speak to you. There are also plenty of festivals and events to attend to get you into the winter spirit, like countless Christmas lights displays and even entire towns that love transforming themselves entirely for the winter season. Check out the Luminaria Beach Walk and Floating Parade of Lights in Elephant Butte, or maybe head to Santa Fe for the Christmas Eve Farolito Walk! While you're at it, check out this list of the best Christmas towns in New Mexico. You're sure to love them as much as we do!
Where can I go winter hiking in New Mexico?
Winter weather and mountainous terrain mean winter hiking! Yep, hiking: it's not just for summer anymore. There are plenty of places around the state where snow and/or winter hiking is not only common, it's a much-loved hobby! Of course, there are also plenty of places that aren't snowy (or even that cold!), and they're just as much fun. Some of our favorite snowy hiking destinations are places like Taos, where you can find some trails that are open year-round, and the Bandelier National Monument is great, too, if you have some hiking poles. As for warmer (warmish?) places for winter hiking, check out White Sands National Park, which is beyond breathtaking, and the Oregon Mountains, which are amazing year-round.
OnlyInYourState may earn compensation through affiliate links in this article.