Most People Have No Idea This Underwater City In New Jersey Even Exists
New Jersey is home to several ghost towns, many abandoned as the mining industry moved out of the state. Residents went where jobs went and towns were left behind to become part of history. Many of these gems are hidden away in the Pine Barrens, but there are a handful of ghost towns in the northern portion of our state, one of which is under water. Let's pay a visit to Round Valley Reservoir, an underwater ghost town in New Jersey with an intriguing story…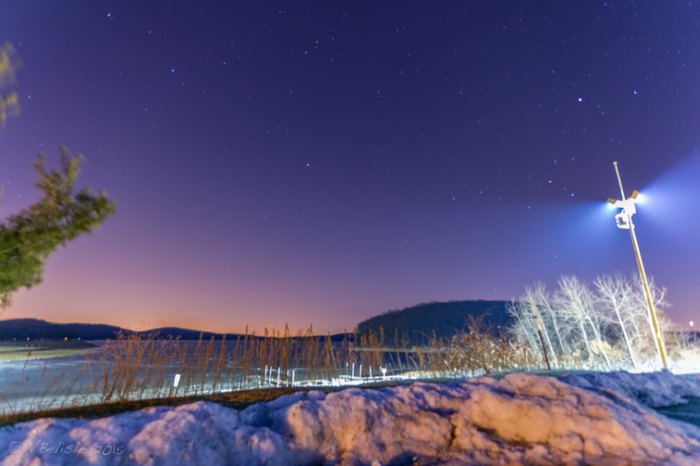 To see the site for yourself, check out this footage from YouTube user, Blanchard Family Posts:
If you're interested in a more in-depth history of Round Valley, check out this 27-minute documentary uploaded by YouTube user Media 523:
Round Valley Reservoir is definitely worth a visit, whether you scuba dive to see the ruins or simply swim. However, it's not the only picturesque swimming spot in New Jersey, just check out this beautiful natural pool.
Have you visited this underwater ghost town in New Jersey? Did you know of its existence? Share your ghost hunting adventures in the Garden State in the comments below!
OnlyInYourState may earn compensation through affiliate links in this article.
More to Explore
underwater ghost town in New Jersey
Can I visit Round Valley Reservoir today?
Yes -- today Round Valley Reservoir is managed by the New Jersey State Park Service. The Round Valley Reservoir swimming area was created by the construction of an earth dam across a narrow waterway on the west side of the reservoir, separating it from the main part of the reservoir. The reservoir covers about 2,350 acres and is approximately 180 feet deep, the second deepest lake in New Jersey. It has a water capacity of 55 billion gallons. The reservoir is stocked with lake trout. Today, Round Valley is the only New Jersey state park that offers wilderness camping. The campsites on the eastern side of the reservoir are accessible only by hiking or boating. The campers' parking lot is three miles away from the nearest site, reachable by a steep and rugged trail. Cross-country skiers and sledding enthusiasts congregate at Round Valley in the winter months. You can learn more about this New Jersey state park here.
Are there any other ghost towns in New Jersey?
There are, although New Jersey's most notorious ghost town isn't really much of a town at all anymore. While we love visiting Garden State ghost towns like Batsto Village, Waterloo Village, and Raritan Landing, all preserved and open for the public to enjoy, there is one abandoned town in the Garden State that is unlike anything you've ever experienced. If you're feeling brave, pay a visit to Ong's Hat, the creepiest abandoned town in New Jersey. Ong's Hat is an unincorporated community in Pemberton Township. Located in the Pine Barrens, there are several stories about how this town got its name. Some say a man named Jacob Ong threw his hat into the air out of frustration, at which point it became stuck in a tree. More likely, the town was originally named Ong's Hut after a way station/rest area along a grain transportation route. The area can be seen on maps dating back centuries; pictured is a map from 1778. Legend says that the town had just a handful of houses, along with a thriving dance hall. However, industry left the area and Ong's Hut/Ong's Hat slowly became the creepiest abandoned town in New Jersey. The last resident left the town in 1936, but not before some strange disappearances. Curious? You can learn more here...
What are some abandoned places in New Jersey?
In addition to the abandoned town of Ong's Hat (see above), there are a variety of abandoned places in New Jersey offering a unique (and often eerie) picture of what once was. If you want to check out several of these intriguing places at once, you'll want to take this road trip to New Jersey's most notorious abandoned places.
Related Articles
Featured Addresses

Round Valley Reservoir, Clinton Township, NJ 08833, USA