The One Epic Sledding Hill In New Jersey That Will Make Your Winter Unforgettable
There's nothing like finding awesome sledding hills in your home state. If you're looking for the best sledding hill in New Jersey this winter, we recommend enjoying the activity where it is permitted. A free, favorite spot is Cheesequake State Park. Enjoy this winter season with some fun in the snow at this epic sledding hill in New Jersey.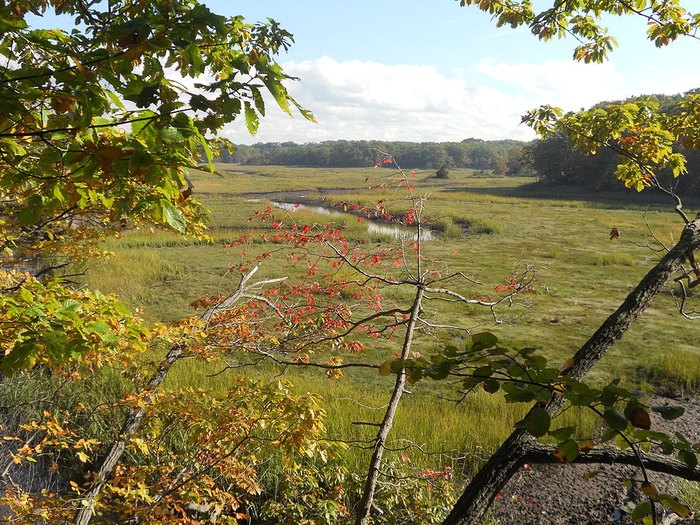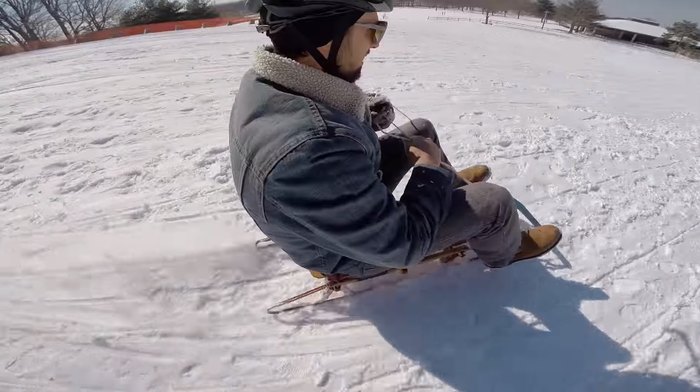 Sledding is permitted on the hill adjacent to the Hooks Creek Lake parking area. Cross-country skiing is permitted on the roadways and field areas. Snow shoeing is permitted throughout the park. The sledding hill is just steep enough for a thrill but not as terrifying as others in the state. Best of all, you don't need to worry about running into a road at the bottom! For a sneak peek into what you can expect, check out the video below by NJ Outdoors.
Cheesequake State Park (300 Gordon Road, Matawan) is a perfect pick for any New Jerseyan as it's centrally located, just under 90 minutes from both Wantage (Sussex County) and Haddonfield (Camden County). Other fun features of this park include a playground, a seasonal snack bar, and an island (Blue Bell Island). Nearby places to visit include Old Bridge Waterfront Park, Fernandes Steakhouse 3, and Ocean Bay Diner.
Other popular sledding hills (check with the township to make sure sledding is still legal) include Atkins Glen Park in Park Ridge, Millcreek Park in Willingboro, Double Hill in Hudson County Park, Lewis Morris County Park in Morris Township, Goffle Brook Park in Hawthorne, the EHT Nature Reserve in Galloway, and Laurel Acres Park in Mount Laurel.
What's your favorite sledding hill in New Jersey? If you prefer tubing, and the convenience of lifts back up the hill, check out this incredible tubing park in the Garden State.
What are some other places you like to go sledding in New Jersey? Let us know below in the comments section. We look forward to hearing from you.
Looking for more winter in New Jersey content? Check out the 14 best places to visit this winter in New Jersey.
Address: Cheesequake State Park, 300 Gordon Rd, Matawan, NJ 07747, USA
OnlyInYourState may earn compensation through affiliate links in this article.
Winter in New Jersey
November 29, 2022
Where can I sled in Jersey City?

You can go sledding at Leonard Gordon Park in Jersey City. The park is situated on Manhattan Avenue between Kennedy Boulevard and Liberty Avenue and is more commonly referred to as Mosquito Park. This is conceivably the best place in Jersey City for sledding because it is steep, manageable by foot, and situated in the Heights' busiest neighborhood.
What is winter like in New Jersey?
The winter season lasts for 3.9 months from November 26 to March 22. There's an average daily high temperature of below 51°F. The coldest month of the year in New Jersey is February, with an average low of 40°F and a high of 47°F.
Are there any ski resorts in New Jersey?
Despite not having the highest summits, there are a number of modest mountains and ski resorts in New Jersey.
The biggest ski area in the state is Mountain Creek in Vernon. You can always go to one of the numerous smaller ones, such as Mahwah's Campgaw Mountain Ski Area, which offers skiing, snowboarding, and snow tubing.
Why not try skiing or snowboarding indoors if you don't want to brave the vast outdoors? The only indoor ski and snowboard park in North America is located in New Jersey. There is even an indoor ski lift at Big Snow American Dream in East Rutherford, which is available all year long.
Where else can I go snow tubing in New Jersey?
In New Jersey, there aren't many options for snow tubing runs. Will you take on the steepest snow tubing hill? In that case, proceed to Mountain Creek. The amazing snow tubing hill at Campgaw Mountain Ski Area is ideal for the whole family.
Address: Cheesequake State Park, 300 Gordon Rd, Matawan, NJ 07747, USA
OnlyInYourState may earn compensation through affiliate links in this article.