Take This Road Trip To The 3 Most Eye-Popping Lupine Fields In New Hampshire
New Hampshirites wait eagerly for spring and then, of course, summer. There are a few signs we've come to look for that give us hope that cold weather and snow are on their way out. First, we start experiencing a few warm days. Then those warmer days become more common until we have a string of them to enjoy. In addition to rising temps, we've also come to look for lupines. These beautiful purple flowers can be found in the most unlikely spots along the roadside, but there are also a few go-to areas that we like to visit to see them en masse. This short road trip, which is really more of a car ride, through Sugar Hill will take you to a few of our favorites.
Click here for the (very brief) Google Map directions for this trip. Remember that these directions are a bit loose so check the article for a more precise description of the location.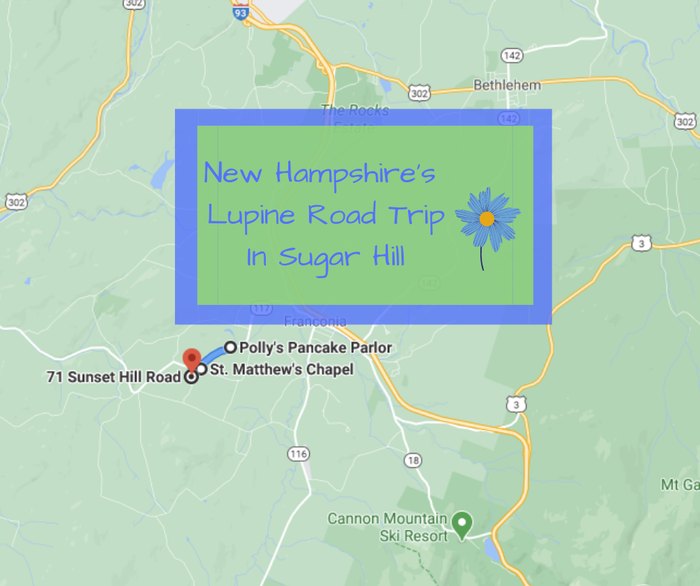 Where are your favorite spots to see lupines in New Hampshire? Let us know in the comments so we can add the to our list! The Annual Celebration of Lupines in Sugar Hill is a must-attend event, however it's been cancelled for 2020 and 2021. To keep up-to-date on when it will be back follow the Celebration of Lupines on Facebook.
There's nothing we love more than a road trip and we're pretty lucky to have some of the best right here at home. We especially love the quick ones, like the lupine trip through Sugar Hill. For more like that check out these 10 quick road trips in New Hampshire you can take this weekend.
Address: Sugar Hill, NH, USA
OnlyInYourState may earn compensation through affiliate links in this article.