Step Inside The Creepy, Abandoned Town Of Livermore In New Hampshire
Not too long ago, New Hampshire was a thriving logging economy. The White Mountains bustled with activity from logging sites and sawmills, and trains carried the lumber to the rest of the country and even beyond. Hundreds of people moved north in the state to work in the lumber industry, so it's not surprising that small towns popped up all throughout New Hampshire. Yet when the timber industry died off, these towns went from bustling communities to ghost towns virtually overnight. One of the most famous is Livermore, a town that is still evidenced deep in the White Mountains, although most people stay far, far away. Are you brave enough to experience the creepiest abandoned town in New Hampshire? (It's also one of the scariest places in New Hampshire.)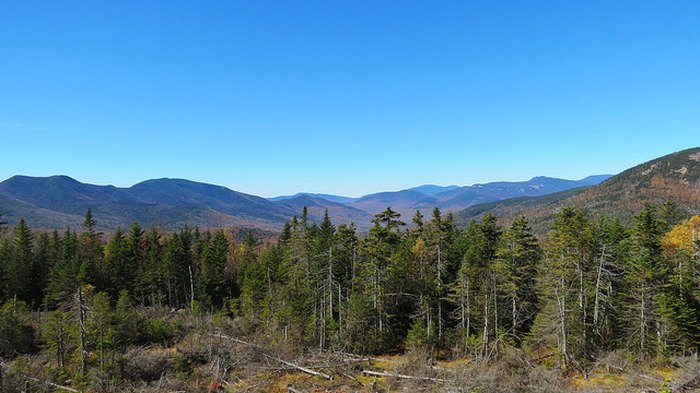 Learn more about the town of Livermore and see the ruins first hand in this video:
Want to explore more of the scariest places in New Hampshire? Check out the ultimate haunted New Hampshire road trip that will terrify you!
Address: New Hampshire 112, NH-112, Livermore, NH, USA
Creepiest Abandoned Town in New Hampshire
September 20, 2019
What other abandoned places are there in New Hampshire?
There are several abandoned places in New Hampshire. If you're looking for a scenic and unusual hike, venture to Madame Sherri's Forest in Chesterfield. As you explore the peaceful wilderness, you'll soon come across the ruins of an old castle. In 1931, actress and dancer Madame Antoinette Sherri built a lavish home on her 600 acres of land. She was known for throwing extravagant parties and beautiful events. In 1960, however, her home burned down. Today, visitors say you can still see the apparitions of Madame Sherri's party guests. If you're looking for more creepy adventure, head down to Bartlett's Abandoned Train Car. This quiet and desolate structure was discovered on the tracks near Crawford Notch a few years ago. Bring your camera! This place is eerily beautiful. To learn about more New Hampshire abandoned places, read our feature article here.
Are there any hiking trails to abandoned places in New Hampshire?
There's an incredible hiking trail in Monson, New Hampshire that leads to an abandoned village. Monson was the state's first inland colony. After only 50 short years, however, the entire town mysteriously vanished. Today, visitors can hike to the ruins and see glimpses of the past. There's even a wonderful museum nearby that details more of Monson's unique history. To learn more about this hike, read our feature article here.
What ghost towns can you find in New Hampshire?
Visitors love exploring the ghost towns in New Hampshire. Old Hill Village is one of the most fascinating. In 1937, the government decided to move the town of Hill to make room for the Franklin Falls Reservoir. Today, around 1,000 residents live in the new version of Hill. But remnants of the old village remain inside the reservoir. Guests say spirits from the previous residents linger there to this day. If you want to learn more about New Hampshire's ghost towns, check out our article here.
Address: New Hampshire 112, NH-112, Livermore, NH, USA