These 7 Urban Legends In Nevada Will Keep You Awake At Night
An urban legend is a form of modern folklore that's been passed down for generations. Because Nevada is one of the most haunted states in the U.S., it comes as no surprise that there are many interesting urban legends still told in the Silver State today. These seven urban legends in Nevada will definitely keep you awake at night: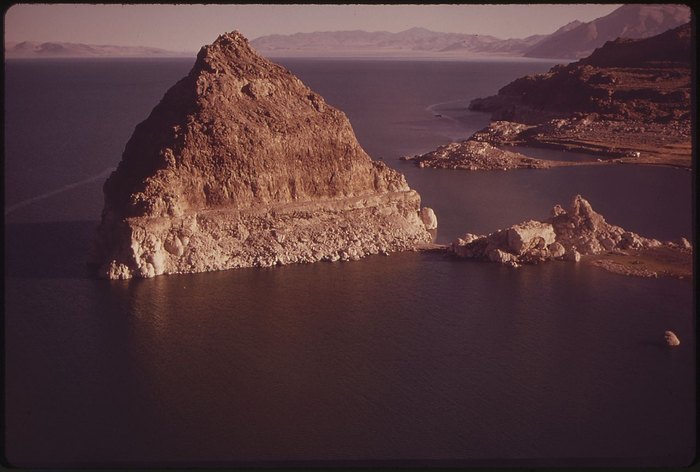 Pretty interesting, huh? If you know of any other interesting urban legends in Nevada, please share them with us! If you enjoy learning about the creepier side of the Silver State, here are some supposed hauntings in NV.
OnlyInYourState may earn compensation through affiliate links in this article.
Urban Legends In Nevada
February 27, 2021
What are the most haunted places in Nevada?
If you're interested in learning more about creepy things in Nevada, here are a few places that are considered to be rife with paranormal activity. The Boulder Dam Hotel in Boulder City, Nevada has had quite a few ghost sightings reported by visitors. Supposedly, a ghost of a night clerk named Tommy Thompson is said to lurk in the lobby at night. Bonnie Springs Ranch in Las Vegas, Nevada is said to have a little girl haunting the schoolhouse on the property. There is also a wax museum there, creepy on its own to some, and creepier still when you hear that people have heard creepy voices and seen figures move on their own.
Are there any ghost towns in Nevada?
Brush up on your trivia about Nevada with this statistic: there are more ghost towns in Nevada than there are inhabited towns. Indeed, with over 600 ghost towns, there are tons of them across the Silver State. The mining rush helped a lot with that, towns popping up in mere days with the prospect of finding silver or other precious materials, and fading away just as quickly when the mine ran dry. Though many of them are completely gone by now - with only historic records as proof of their existence - you can still visit quite a few. Here is an entire list of ghost towns in Nevada to check out.
What are the most popular ghost stories in Nevada?
Here are a few scary stories in Nevada that are perfect for your next late-night campfire story session or simply if you want to creep yourself out. The Mizpah Hotel in Tonopah, Nevada has a resident ghost. Known as the "Lady in Red," this supposed spirit was a prostitute during the hotel's wild west days. Her ghostly apparition is said to linger in Room 504 and in the hallway outside of the room. It's said she touches male guests' hair. There is a house in Carson City, Nevada that houses the ghost of the city's founder. Abraham Curry is said to roam his house, which is now a private law office, after he died from a stroke in 1873.