Most People Have No Idea This Unique Tunnel In Nevada Exists
A former celebrity hot spot with a hidden (and haunted) tunnel system, the historic Cal Neva Lodge & Casino tunnel in Lake Tahoe has been closed for renovation and restoration since 2013. Rebuilt on the Nevada-California border following a fire in 1937, the building fell into grave disrepair during recent years.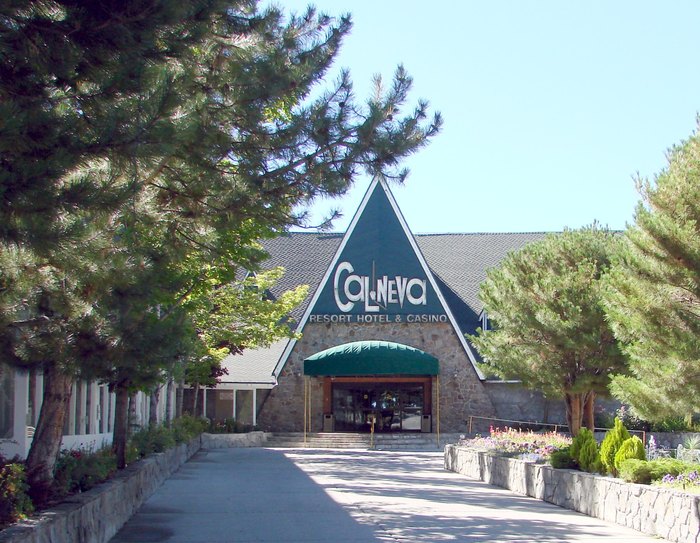 According to some the Cal Neva tunnels could potentially reopen. A recorded message on their main phone line hints at this possibility. Reddit user a1pha, who claims to be a contractor on the project, says "the Cal-Neva remodel has run into a variety of … unavoidable, project related delays. I have been inside often enough to say the remodel will look amazing and is proceeding very well … It will be worth the wait." Well, if it does eventually reopen it will surely be worth the wait. Time will tell.
It remains to be seen how the tunnel spirits feel about the renovations.
Did you know that this hidden tunnel in Nevada exists? What are some other hidden places in Nevada? Let us know below in the comments section. We look forward to reading your responses.
OnlyInYourState may earn compensation through affiliate links in this article. As an Amazon Associate, we earn from qualifying purchases.
More to Explore
cal neva lodge & casino tunnel
Where are some hidden gem spots in Nevada?
Who doesn't love finding hidden spots that are full of beauty, history, and intrigue? In Nevada there are some pretty cool places to explore and discover. Perhaps you haven't heard of these places. If so, then you'll want to check out this list of 14 hidden gems in Nevada. Some featured spots include: Sloan Canyon National Conservation Area, Neon Boneyard - Las Vegas, National Automobile Museum in Reno, and many others. Happy exploring.
What are some beautiful and abandoned places in Nevada?
There is a location at the border of California and Nevada where time stands still. Bodie is an incredible place that offers visitors a look into life in the Old West. This is now a historic site called Bodie State Historic Park, and many of the town's original buildings are still standing, including a notoriously haunted cemetery. There are an estimated 80 souls buried there, and many of them did not die from natural causes. There were, as the legend tells, violently lead to unnatural and violent deaths. From this, many haunted stories about Bodie have been postulated, including one story about a little girl called Evelyn who died in a scary accident. Go at your own risk. Happy haunted trails!
What are the best state parks in Nevada?  
Nevada is home to many beautiful state parks and recreational sites.  Some of the most popular, well-maintained state parks in Nevada are: 1) Cathedral Gorge State Park, which is well-known for its arresting geological formations and colors; 2) Lake Mead National Recreation Area, which is one of the most popular spots in the state for locals and tourists alike; 3) Death Valley National Park, which is another super great option, although we do not recommend visiting in the summer months as it gets a bit wild and touristy; 4) Lake Tahoe – Nevada State Park is simply a wonderful place to enjoy nature. For more places check out this list of  seven of the best lesser-known state parks in Nevada. 
Related Articles
Featured Addresses

2 Stateline Rd, Crystal Bay, NV 89402, USA