This Rare Footage Of A Nevada Amusement Park Will Have You Longing For The Good Old Days
When you say the words "Wet n' Wild" to a long-time Las Vegas local, you'll surely get a mouthful. We'll tell you about our favorite old amusement park, the 27-acre wet dream on the north end of the Las Vegas Strip—not to be confused with the Wet 'n' Wild built in the southwest part of the valley in 2013 (note the difference in grammatically incorrect apostrophes).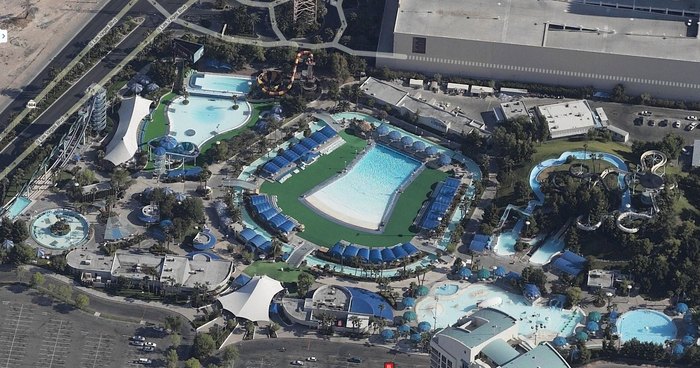 Oh, the good old days bouncing on the Bubble Up and flirting with cute lifeguards on Raging Rapids. Did you conquer the mammoth Der Stuka? It wasn't only about having the courage to ride. It was also about keeping your bathing suit top in place when you splashed into the pool at the bottom. Do you remember dragging the ridiculously heavy, yellow, plastic raft to the top of the Bonzai ride? We probably had the buffest arms of all pre-teens in Las Vegas history.
For those of you who lived in or visited Las Vegas during the '80s and '90s, this rare footage from YouTube user GrowinUpInSinCity81 will provide serious feels about the original Wet n' Wild:
What a blast from the past! We wouldn't trade those hot summer days of soft serve, slides and slippery walkways for any waterpark experience in the world.
Please don't think that we're putting down the new Wet 'n' Wild. It will create wonderful memories for Las Vegas kids, teens and families for many years to come. It's simply that those of us who remember, will always long for the original.
Nevada was formerly home to many other old amusement parks too. Do you remember Coney Island in Reno, MGM Grand Adventures in Las Vegas and Old Vegas in Henderson (briefly Westworld)? How about Ponderosa Ranch in Incline Village?
What, we're not crying. You're crying.
OnlyInYourState may earn compensation through affiliate links in this article.