This Town In Nevada Was One Of The Most Dangerous Places In The Nation In The 1870s
Nevada is full of places that were at one time quintessentially western. The wild west was thriving in the Silver State during the 19th century, and many of these rough and tumble towns still remain to this day. Some of these towns still bear marks of their wild histories. In fact, there is one town that gained a reputation for being one of the most violent and dangerous places in the entire country during this time. It may look quaint and unassuming today, but during the 1870s it was one of the most dangerous places in the country.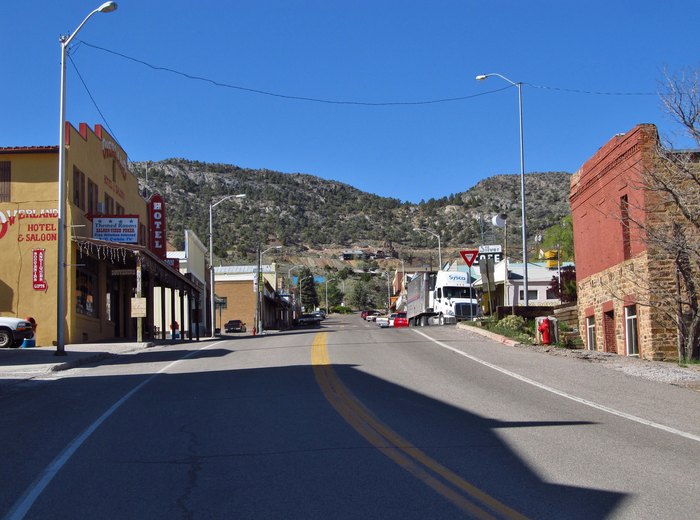 Have you been to Pioche before? If you're a fan of the Wild West, be sure to check out this Old-Timey Restaurant In Nevada That Makes You Feel Like You're In The Wild West.
Address: Pioche, NV 89043, USA
OnlyInYourState may earn compensation through affiliate links in this article.
Most Dangerous Town In Nevada
August 30, 2021
Where is Pioche, Nevada?  
180 miles northeast of Las Vegas is the little, tiny town of Pioche, Nevada. The first settlers arrived there in 1864, alongside the opening of a gold mine nearby. Almost immediately, native tribes launched attacks against the men settling there, and the settlement was abandoned quickly. In 1868, the town saw a grand re-opening, and it was purchased by a man named Francois Pioche in 1869. Summers here are cooler than in most of the rest of the state, and it's got a temperate, pleasant climate.  
What were the 1870s in Nevada like?  
In a world? Wild! This was a highly volatile time when the wild, wild west and settlers were clashing tremendously. Pioche, for example, saw a great many bloody spats when angry native American folks attacked settlers trying to establish a footing there. Despite this, many places around the state saw a huge mining boom, with ultra-successful silver mines popping up as well as the oft-sought-after riches of the gold rush. The mining boom occurred rapidly, reaching its height in 1872. After 1870, though, upon the changing of some laws and regulations, the mining economy began to shrivel. In 1900, gold and silver were discovered in the Tonopah area, and Nevada's mining industry came roaring back once more.  
Is there any interesting old west history in Nevada? 
Of course! Nevada is one of the original locations of the wild, wild west, after all. Throughout the state's history there's plenty of old western conflict, including those of settlers versus native American tribes, settlers versus settlers, and more. Some men came to Nevada seeking new lives and new fortunes, and they found them here – the mines were an incredible source of wealth for a long time, though eventually it became less reliable than it once was. Railroads and train stations populated the area, and it became a hub of activity for miners, gold-panners, and folks looking to build a new life for themselves. For more examples of interesting Nevada history and some of its most unique attractions, take a look at this article. 
Address: Pioche, NV 89043, USA
OnlyInYourState may earn compensation through affiliate links in this article.