Here's The City That Was Just Named Nevada's Safest
Mesquite, Nevada is a town that often doesn't get much attention compared to the state's larger towns such as Las Vegas and Reno. If you find yourself wondering about where the best cities in Nevada are, you're in luck. Mesquite residents are pleased to find their city has again been named one of Nevada's safest cities.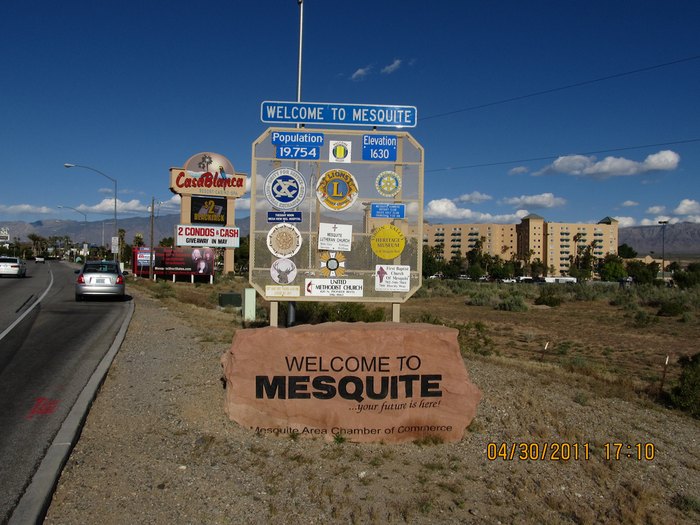 Mesquite is located off the I-15 freeway, about 80-90 miles from Las Vegas. It is located a few miles from the Nevada/Utah border. It can be reached from northern Nevada by taking the 95 or 93 south to the I-15 north.
Have you ever visited the town of Mesquite? Share your thoughts in the comments about one of the safest towns in Nevada!
Address: Mesquite, NV, USA
OnlyInYourState may earn compensation through affiliate links in this article.
Nevada's Safest City
August 10, 2022
What are the safest cities in Nevada?
Apart from the pleasant city of Mesquite, you might find yourself wondering where the other safest cities in Nevada are. Based on statistics about crime, both property-based and violence-baed, Henderson, Sparks, Reno, Elko, North Las Vegas, and even Las Vegas were among the state's safest cities. According to Safewise statistics, people who live in Nevada do tend to be more concerned about crime than the average American, so it makes sense that it would be very important that they know where the places to avoid it are.
What are the most dangerous cities in Nevada?
The most dangerous cities in Nevada certainly all possess redeeming qualities, but when you're looking to be extra careful about where to move or take the kids on a trip, it never hurts to know where the crime rates are higher. The first on the list of dangerous places to avoid in Nevada is Carlin, which might come as a bit of a surprise considering its small population of less than 2,500 residents. There has been some violent crime here, but it's not too prevalent. As long as you're careful you can still enjoy a visit to this small town.
What are the smallest towns in Nevada?
Especially if you live in a larger city, it can be fun to take a break and get away to a tiny place that is totally different from your typical surroundings. The smallest towns in Nevada are always charming and nice to explore. If you're really looking for a little place, Gabbs is an excellent choice for a day trip. It only has 249 residents but it has plenty of cool things to do. Head to Berlin-Ichthyosaur State Park for outdoor adventures in an old mining town. Another cool town with a local park is Baker, near Great Basin National Park. This town is also full of charm, so be sure to check it out before you go on your hike in the park.
Address: Mesquite, NV, USA
OnlyInYourState may earn compensation through affiliate links in this article.