10 Of The Best Cabins in Nevada For An Unforgettable Stay
Staying in a cabin, away from the hustle and bustle of everyday life, is a great way to spend a weekend, or a much-needed longer vacation. There's something incredibly relaxing about staying in a cabin surrounded by beautiful scenery. Quite honestly, it doesn't get much better than this!
There are many options in Nevada when it comes to cabin rentals, and here are ten of the best cabins in Nevada that are available to rent today:
Affordable Cabins in Nevada
Sometimes all we need is a place to crash at night after exploring all of the many outdoor activities Nevada offers. But why settle for a boring old hotel room when you can stay at one of these unique, charming, and affordable Nevada cabins?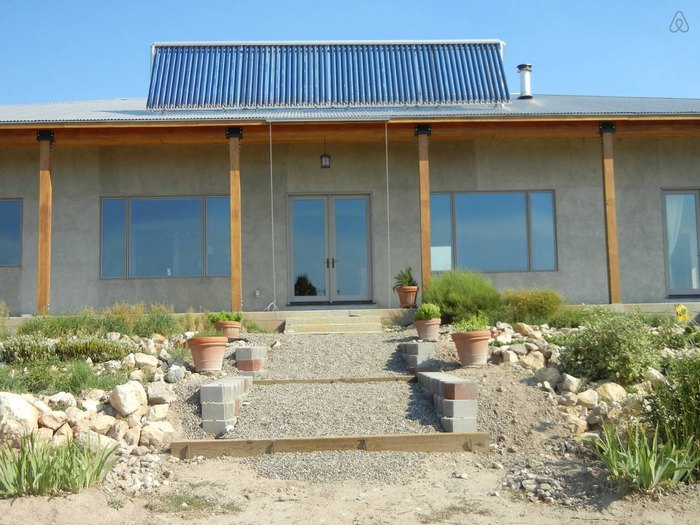 Luxury Cabins in Nevada
Nevada has some amazing luxury cabins in the mountains near ski resorts, hiking, mountain biking trails, and private beaches – you name it. If you like to enjoy the finer things in life, Nevada has got you covered. Here are two pretty nice vacation rentals to inspire you to pack those bags and head to Nevada.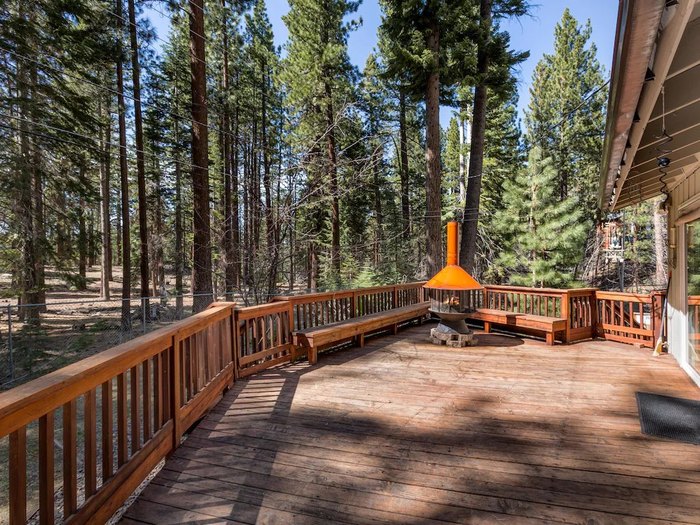 Romantic Cabins in Nevada
Nevada is definitely a wonderful destination for a romantic getaway. If you are looking for cabin or cottage rentals in Nevada to add a little extra spark to your relationship, these next few rentals should do the trick.
Secluded Cabins in Nevada
Secluded doesn't need to mean rustic and these two rentals offer very unique experiences you don't want to miss. What they do share are amazing views and a quiet peaceful getaway.
Cabins in Nevada with Hot Tub
Perhaps the best way to unwind after a day exploring Nevada is to soak in a hot tub with lots and lots of relaxing jets working out those sore muscles. Of course, returning to these amazing cabins sure helps too.
There are certainly some amazing cabin rentals in Nevada. With the natural beauty, you find all over the state you just can't go wrong with any of these cabin getaways. Is there a particular cabin you enjoy staying at when you head to Nevada? We are always looking to add to our list of the best cabins in Nevada. If you find a hidden gem please let us know in the comments!
Want to see them again? Here are our top 10 cabin rentals in Nevada:
Best Cabins In Nevada
1. Peaceful Straw Bale Retreat
2. Cozy Cabin Retreat
3. Sundown Lodge
4. Incline Village Mountain Home
5. Authentic Midtown Cottage
6. Dreamy Tahoe Escape
7. The Hummingbird
8. Luxury Glamping Spa Resort
9. Amazing Grace Lodge
10. Mount Charleston Retreat
OnlyInYourState may earn compensation through affiliate links in this article.
Find the best cabin rental for your getaway
December 09, 2022
Where can I find secluded cabins in Nevada?
Nevada is teeming with secluded cabins for the perfect weekend getaway! The national parks of Nevada are some of the best places to explore if you're looking for a remote and off-the-beaten-path location. Here are a few places to find secluded cabins in Nevada:
Great Basin National Park
Cathedral George State Park
Valley of Fire State Park
The Great Basin National Park near the Utah border offers plenty of quiet spots for exploring and camping out in rugged and rustic cabins. State parks are another great option, especially Cathedral Gorge State Park – imagine waking up to views of majestic sandstone canyons! Sheltered by pine trees and tucked away in the mountains, these cozy Nevada cabins are easy to find but hard to leave!
How much do cabin rentals cost in Nevada?
Cabin rentals in Nevada can range from quite affordable for a secluded cabin near some of the charming Nevada small towns like Pioche or Zephyr Cove, or you can really splurge with a mountain retreat, a championship golf course chalet, or a luxury cabin on Lake Tahoe. Perhaps the most luxurious cabin rental is this beautiful 4-bedroom cabin in Incline Village with stunning mountain views, and lakefront access, surrounded by tall steely pine trees. Of course, there are plenty more wonderful cabins for rent in Nevada.
Are there pet-friendly cabin rentals in Nevada?
A vacation without your faithful furry friend just isn't the same. Luckily, Nevada has plenty of pet-friendly cabins and cottages for rent that are ready for you to share outdoor adventures with your pet. And the rest of your family if they are invited. Here is a list of pet-friendly cabin rentals in Nevada on VRBO.
OnlyInYourState may earn compensation through affiliate links in this article.