This Dreamy Train-Themed Trip Through Nebraska Will Take You On The Journey Of A Lifetime
Trains play a major role in Nebraska's history. Early industry relied on the railroads, and many of our towns are located where they are just because of the proximity of railroad tracks in their early days. Today we rely less on trains for transportation of people, but they are still an important component in our state's economy. If you want to celebrate the fascinating relationship between Nebraska and trains, this epic train-themed trip is the perfect way.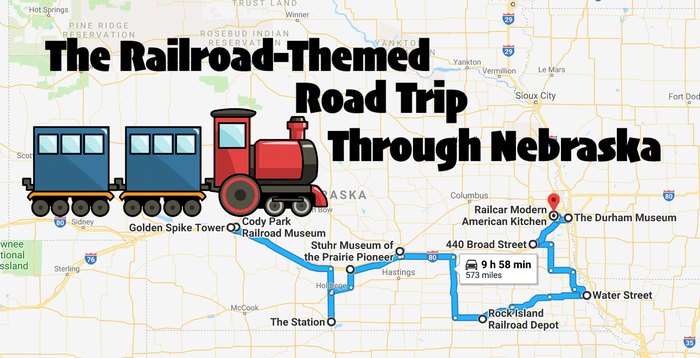 This 10-hour road trip would be best undertaken on a long summer weekend so you'll find all of the attractions open. However, you can still visit several of these locations in the off-season; just be sure to check that they'll be open before you make plans.
While this trip visits some great locations, there are also lots of other railroad-themed attractions all throughout Nebraska. Is your favorite included in the road trip? Tell us all about it in the comments!
Want even more awesome Nebraska attractions? Check out our ultimate bucket list for everyone in Nebraska.