The Remarkable Bridge In Nebraska That Everyone Should Visit At Least Once
Of all our historical attractions here in Nebraska – and there are plenty – one stands out as perhaps the most recognizable. Even if you've never visited, chances are good that you've seen this humongous monument. It's hard to miss because it straddles the main thoroughfare between the eastern and western parts of the state.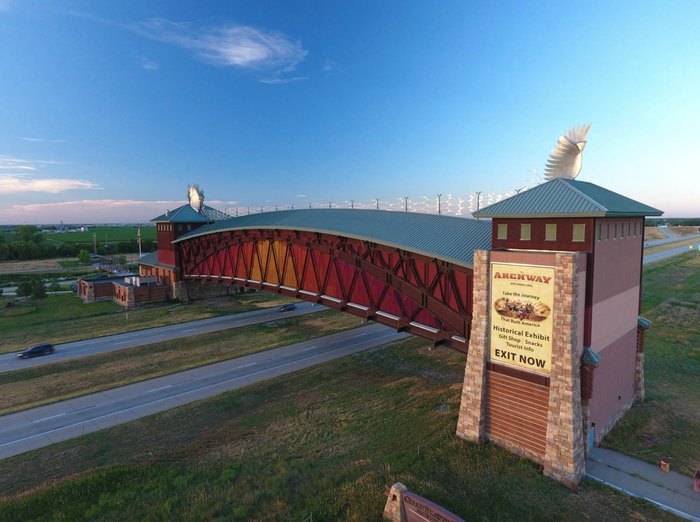 The Archway museum experienced some rough times in its early days, but in 2018 it reported a profit for the first time since it opened in 2000. It seems this remarkable attraction is finally getting the appreciation it deserves.
If you'd like to visit the Great Platte River Road Archway Monument yourself, you'll find it three miles east of Kearney at I-80 exit 275 (Kearney exit 272 also provides access). Admission is charged only for the historical exhibits; tickets are $12 for adults, $11 for seniors, $6 for ages 6-12, and free for kids 5 and under. Get more information on the museum's website.
If you visit Kearney between Memorial Day and Labor Day, don't miss another fascinating attraction, the Fort Kearney Museum and its glass-bottom boat ride.