Driving Down This Haunted Nebraska Road Will Give You Nightmares
We have a lot of ghost stories here in Nebraska. They range from totally tragic to utterly bizarre. The story of Seven Sisters Road in Nebraska City falls somewhere between the two. Although parts of the legend have been lost, added to, and embellished over the years, the basic story has remained the same for generations. Is this one of the most haunted places in Nebraska? You tell us.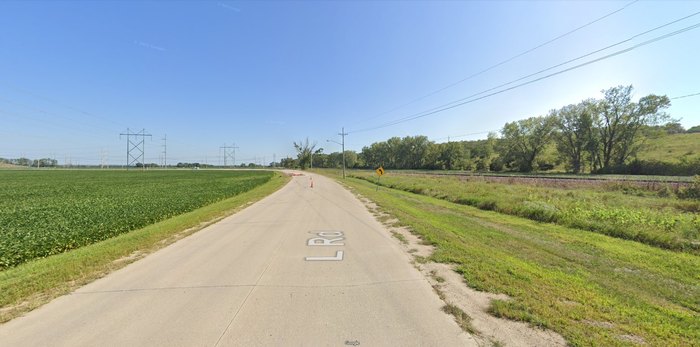 Are you ready to pack up the car (I'm not sure I am…) and explore haunted Nebraska? No matter what your experiences have been on Seven Sisters Road in Nebraska, this macabre tale is one that will endure. Has anything spooky or unexplainable happened to you while driving this road? Tell us your haunted tales about 7 Sisters Road in the comments!
OnlyInYourState may earn compensation through affiliate links in this article. As an Amazon Associate, we earn from qualifying purchases.
More to Explore
Seven Sisters Road in Nebraska
Where is Seven Sisters Road in Nebraska?
Seven Sisters Road is a notoriously haunted road (whose formal name is L Road) located in Otoe County in southeastern Nebraska. It's southeast of Nebraska City, though plenty of sources claim it's in Nebraska City. No matter what, the rumors around this eerie place certainly make it a particularly unsettling place to explore at any given time ... but especially at night. Check out Seven Sisters Road and several other creepy places in eastern Nebraska on this awesome road trip.   
What are some notoriously creepy places in Nebraska? 
Luckily, for those of us who love all things spooky, there are plenty of creepy places in Nebraska worth checking out ... if you dare. Some other notoriously, infamously creepy places in Nebraska include ones like:  
The Alliance Theatre, Alliance – This theatre was built in 1903 and it's been haunted for so long that nobody even knows when it started.

 

Ball Cemetery, Springfield – Sure, a haunted cemetery might seem a little cliché, but this one is thought to be the real deal. 

 
Devil's Canyon, McCook – Said to have once been the scene of a murder-suicide, the killer's spirit is still reported to be seen roaming the area. Vehicles and electronics behave strangely here. 

 

Hastings College, Hastings – We're not even sure where to begin with this one. The entire campus is thought to be haunted. 
Learn more about all of these creepy haunted places in Nebraska and then some!   
Are there any other haunted roads in Nebraska? 
Interestingly (or perhaps strangely) enough, there is at least one other haunted road in Nebraska. It's known as Smitty's Curve and it's an amazingly spooky little stretch of highway. It is said that a man by the name of Smitty was involved in a very serious car accident on one of the bridges on this road and legend has it that he either died of his injuries before being found or that he froze to death when no help came and night fell. Either way, they say you can still see him dragging his own body up the hill and folks have reported hearing screaming and moaning. Learn more about one of the creepiest roads in Nebraska.   
Related Articles
Explore Nebraska