Most People Have No Idea This Unique Tunnel In Nebraska Exists
In a lot of states, railroad tunnels were carved into mountains and hills to allow trains to pass through while the tracks were otherwise still being laid. Being a prairie state, Nebraska isn't known for having much need for such tunnels. There's exactly one tunnel that has ever been built in the entire Cornhusker State: the Belmont Tunnel in Dawes County. Most people have no idea it exists, and the ones who do are almost always locals. This is the story of the most unique tunnel in Nebraska.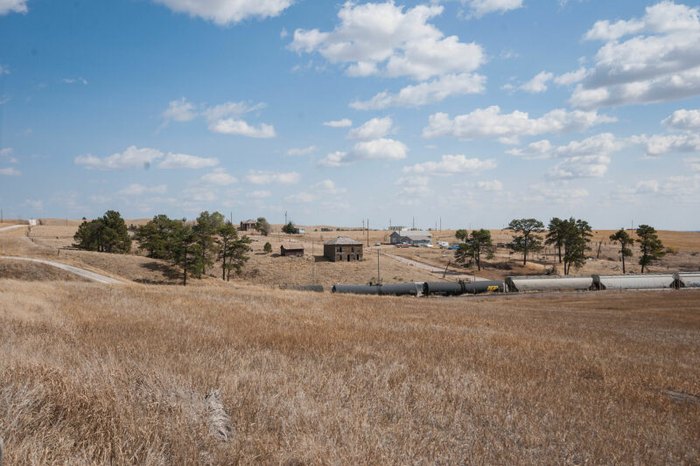 Maybe advances in railroad technology have made it easier to lay alternate tracks next to the tunnel, or perhaps the tunnel was built as a visual treat for weary travelers who were tired of seeing nothing but Nebraska prairie.
This little-known tunnel is a one-of-a-kind feature of the Nebraska landscape. If you plan to go visit the Belmont Tunnel, be aware that it may be on private property. Always get permission from landowners before you visit sites like this!
Craving more Nebraska ghost towns? Check out this article!
Have you ever visited the Belmont Tunnel? Tell us about it in the comments!
OnlyInYourState may earn compensation through affiliate links in this article. As an Amazon Associate, we earn from qualifying purchases.
More to Explore
Unique Tunnel in Nebraska
Are there any railroad tunnels in Nebraska?
Well, there's one - the locally infamous Belmont Tunnel, in Dawes County. It's a 698-foot-long stretch of railway tunnel built and most used in the late 1880s. In 1982, the railway was re-routed, and the original Belmont Tunnel is still used today as a service road. It's earned quite a reputation locally, though oftentimes, people from other parts of Nebraska have no idea it's even a thing!
What are some abandoned places in Nebraska?
Nebraska is full of abandoned things, including homesteads, hospitals, and so much more. They're all in varied states of decay, as illustrated by this article. Some are restaurants that once served warm meals but now sit alone in a state of disarray. Some are farmhouses, large and small, which once upon a time were probably family homes. What happened to them, and why did they leave? Maybe we don't really want (or need) to know...
Where are some historic places in Nebraska?
Nebraska is sometimes mistakenly referred to as a "flyover" state, meaning it's so boring and uninteresting that most people simply fly over it while en route to more interesting destinations. Nebraska is home to lots of intriguing history, and people interested in it would be hard-pressed to find a town that doesn't boast some kind of interesting backstory. Historic places are peppered all over the state, from Chimney Rock Historic Site in Bayard to Neligh Mill State Historic Site in, well, Neligh, to McCook, Lincoln, and more.
Related Articles
Featured Addresses