These 6 Urban Legends In Montana Will Keep You Awake At Night
There's nothing like a good spooky story, especially when it went down in your own state. Urban legends are especially interesting because a lot of them contain a little bit of truth that has been widely exaggerated. Montana has a few of its own unique urban legends. How many of these stories are you familiar with? Here are some of our very favorite Montana urban legends: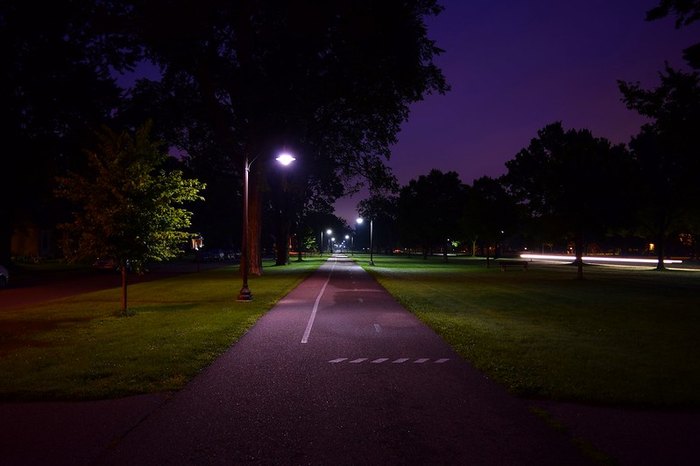 What other urban legends have you heard about Montana? Tell us your favorites in the comments!
OnlyInYourState may earn compensation through affiliate links in this article.
Montana Urban Legends
June 03, 2022
What are some common stories in Montana folklore?  
There are LOTS of interesting, spooky, or otherwise fascinating stories in Montana folklore going back centuries. Long before European colonizers bled into the region in 1849, Montana was already populated with Native tribes who had plenty of cultural tales and lore, many of which tied directly into the land itself. One of our favorites is an age-old story from Montana is that of the Star People – people who arrived from the sky – and there are many ancient petroglyphs detailing the story. Modern ufologists would argue that this is proof that alien civilizations visited earth before – namely, Montana.  
What kind of interesting old Montana legends exist?  
Now, outside the Star People, there are lots of other interesting Montana legends that are fun to tell and listen to. Head to Little Big Horn and try to catch a glimpse of General George Custer's ghost roaming the area. It's said that he – and his regiment – were all killed in battle here thanks to a miscalculation on Custer's part. They were buried on the battlefield, right there, as well as the remains of more than 5,000 soldiers and civilians. It's no surprise that it's said to be haunted. Then, there's the tale of Sacrifice Cliff, where two young Crow men are said to have committed suicide after returning home to discover their entire tribe had been wiped out by smallpox. They say their spirits linger there today, and they are commonly spotted riding horses in the area.  
Are there any reports of mythical creatures in Montana?  
But of course! Ask any local about the monster of Flathead Lake, which is a gigantic body of water that's up to 400 feet deep in some places, and they'll tell you of the spooky, Nessie-like creature spotted intermittently in the lake since the first sightings in 1889. In 1993 alone, there were more than a dozen reports of monster sightings. Interestingly, even the earliest reports reflected a creature similar to the "lake monsters" reported all over the world – even despite not knowing about other cultures' names or descriptions of their own lake creatures. Things that make you go hmmm...