5 Haunted Hikes In Montana That Are Spooky And Spectacular
While we embrace all things spooky and scary in the fall, there are paranormal hotspots and haunted places all around Montana that you can visit year-round! You've heard of Montana's haunted mansions and haunted ghost towns, but did you know about its haunted hiking trails? Rumor has it that we've got a few of those, too. Lace up your boots and take one of these paths to see for yourself. Even if you don't have a paranormal experience, you'll get some great exercise exploring these haunted hikes in Montana.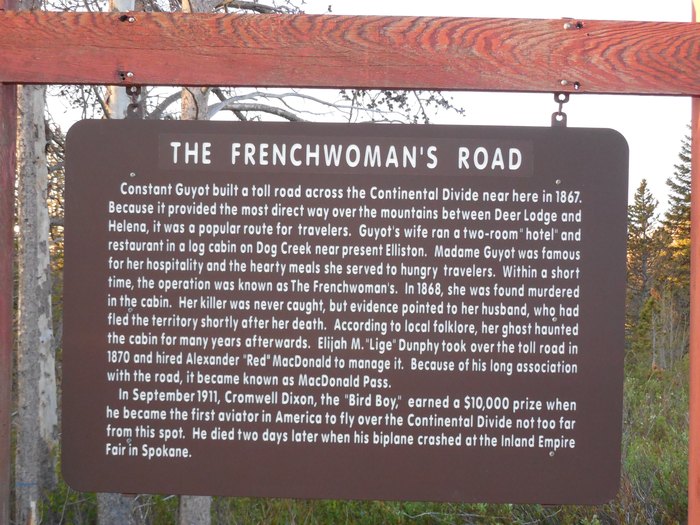 These haunted hikes trails in Montana will definitely give you thrills — and chills! For more frightful fun in Montana, you could also visit the state's spookiest ghost town.
OnlyInYourState may earn compensation through affiliate links in this article.
Address: Garnet Ghost Town, Drummond, MT 59832, USA
Address: Old North Trail, Montana 59425, USA
Address: Oti Park Rd 3339, Montana, USA
Address: Bear Canyon Rd, Montana 59715, USA
Address: MacDonald Pass, Montana 59601, USA
Haunted Hikes In Montana
February 17, 2021
What are the most haunted places in Montana?
Our state's rich history makes a perfect backdrop for thrilling destinations shrouded in secrets and mystery. Among Montana's most haunted spots is the Old Montana Prison in Deer Lodge. Now a museum, employees have recounted eerie occurrences from echoing voices to music playing on an unmanned piano. In Great Falls, the Paris Gibson Square Museum also ranks high in haunting activity. Visitors have been known to hear children playing and spotting the ghoulish image of a young girl around the square. Fort Benton is home to one of the oldest settlements in the western U.S., ideal for spooky sights. There, The Grand Union Hotel is rumored to be haunted by not only long-forgotten souls but also a phantom horse!
What are the most popular ghost stories in Montana?
Bone-chilling tales linked to historic locations throughout The Big Sky State have been terrifying residents for generations. The story of Dorothy Dunn took place in the once lively town of Bannack. Tragically, the young Dorothy downed while playing with friends and is said to haunt the nearby Hotel Mead, where guests have reported their children having conversations with a young girl in a blue dress. In Virginia City, the screaming ghost of a revengeful Virginia Slade is said to ride her horse furiously through town to stop vigilantes from hanging her husband. Uptown Butte is home to the Dumas Brothel, a historic red-light district landmark. Once a madam of the brothel, Elinor Knott's ghostly form is reported to haunt the corridors, suitcase in hand and ever-awaiting rescue by her lover.
What are the most unique things to do in Montana?
If you're looking for a fun-filled day of unusual sights in Montana, our state has no shortage of intriguing destinations. Head out to Arlee and find your Zen at the Garden of One Thousand Buddhas, an established international center for peace. Wander the ten acres of lush garden landscapes surrounding the 750-foot monument and meditate among the one thousand Buddhas. Spanning nearly 200-feet, the PtarmiganTunnel in West Glacier gains explorers unique access through a mountainside at Glacier National Park. Guests will marvel at the breathtaking sights under and above ground. In Polson, spend an afternoon checking out the oddities at the "Smithsonian of the West". The Miracle of America Museum offers a fascinating collection of 340,000 artifacts with everything from UFOs to Victorian hair art. Of course, the above haunted hikes in Montana are pretty unique, too!
OnlyInYourState may earn compensation through affiliate links in this article.
Address: Garnet Ghost Town, Drummond, MT 59832, USA
Address: Old North Trail, Montana 59425, USA
Address: Oti Park Rd 3339, Montana, USA
Address: Bear Canyon Rd, Montana 59715, USA
Address: MacDonald Pass, Montana 59601, USA