Here Are The 17 Most Beautiful, Charming Small Towns in Missouri
The best small towns in Missouri might be small in size, but they have so much to offer. Our criteria for a "small town" was that the population needed to be below 20,000.  Obviously, there is a big difference between the lowest population listed here (Arrow Rock, population 36) and the highest listed here (Rolla with a population of around 20,000). Throughout Missouri, you will find these smaller towns rich in history and featuring much to do. Here are just a few of the best small towns in Missouri and a sample of what you might find in each one.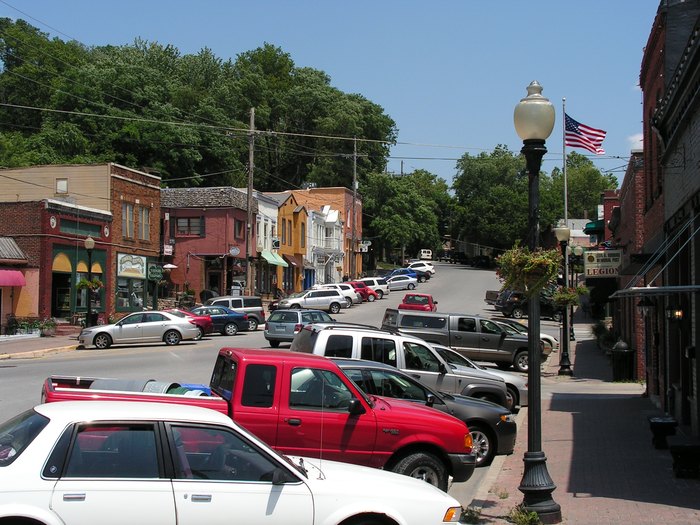 If you've been wondering, "are there any cute small towns near me," you just discovered some of the best small towns in Missouri! What do you think is the best small town to live in Missouri? Let us know in the comments! Then check these Missouri downtowns that will make you feel like you've stepped into the past.
OnlyInYourState may earn compensation through affiliate links in this article.
Address: Parkville, MO, USA
Address: Boonville, MO 65233, USA
Address: Ste. Genevieve, MO 63670, USA
Address: Rocheport, MO 65279, USA
Address: Fulton, MO 65251, USA
Address: Hannibal, MO 63401, USA
Address: Weston, MO 64098, USA
Address: Hermann, MO 65041, USA
Address: Carthage, MO 64836, USA
Address: Arrow Rock, MO, USA
Address: Kimmswick, MO, USA
Address: Cuba, MO, USA
Address: Lexington, MO 64067, USA
Address: Washington, MO, USA
Address: Rolla, MO, USA
Address: Farmington, MO 63640, USA
Address: Branson, MO 65616, USA
Best Small Towns In Missouri
May 19, 2021
What are some of the best places for day trips in Missouri?
The Show-Me State has a lot to show in terms of places to see which means it can be quite easy to find some incredible places for a day trip. It may be a good idea to consider a day trip with a theme like our  Missouri day trip to the best wine and waterfalls, which will lead to a few wonderful wineries as well as two breathtaking waterfalls. If you like a good fright, follow along on our road trip to the spookiest places In Missouri from a cemetery to historical locales and even a penitentiary. And if you love to see charming covered bridges, we also have a Missouri covered bridges day trip.
What are the most beautiful places in Missouri?
Some of the most beautiful places in Missouri include:
Ozark Mountains
Blue Spring
Wah'Kon-Tah Prairie
Big Cedar Lodge
Dogwood Canyon
Elephant Rocks State Park
Missouri State Capitol
With its varied landscape, beautiful places are abundant in Missouri. One of the most beautiful parks in the state is Ha Ha Tonka State Park in Camdenton which is home to the 12th largest spring in the state and is likely a place you would want to spend an entire day exploring. Elephant Rock State Park in Belleview is where you can find otherworldly elephant-shaped rock formations that gave this park its name. Visit Grand Falls in Joplin to witness a continuously falling waterfall that looks like a miniaturized Niagara Falls. 
What are the best things about living in Missouri?
A low cost of living certainly makes a state like Missouri so attractive, but there are many other factors that make it an ideal place to live as well. It has several cities with plenty of shops, restaurants, and things to do and, on the other hand, plenty of natural areas, lakes, rivers, and state parks for outdoor enthusiasts to explore. The state also has a fantastic food scene (especially bbq), incredibly friendly people, and countless historical sites and museums.