The Legend Of Mississippi's Three-Legged Lady Will Make Your Hair Stand On End
Of all the ghost stories, urban legends, and folklore associated with Mississippi, the legend of the Three-Legged Lady is by far one of the creepiest. For years, locals have told the story of the phantom woman and the lonely stretch of road she haunts. Have you ever seen a three-legged woman? Most people have not so let's take a closer look…that is, if you dare!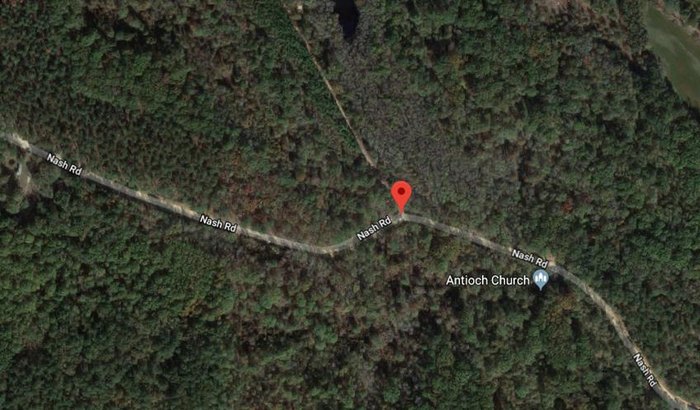 The short video below brings the urban legend to life, and it's as eerie as you'd expect!
So, have you ever visited Nash Road? Did you know about the three-legged lady? Did you get a glimpse at the phantom woman? If not, do you think you've got the guts to do so? We'd love to read your thoughts, or experiences, in the comments section below. And if you know of another creepy legend, tell us all about that too!
Mississippi is full of spooky tales. Read all about this tiny town in Madison County with a creepy past!
OnlyInYourState may earn compensation through affiliate links in this article.
More to Explore
Paranormal Adventures in Mississippi
Is there a haunted road trip itinerary in Mississippi?
There are actually is a haunted road trip itinerary in Mississippi! If you like spooky stuff, this one in particular offers lots to be frightened about. You can start from either end, but one starting point is at the Glenwood Cemetery in Yazoo City. It then moves on to The McRaven Haunted House in Vicksburg. Add stops in Madison, Union, and finally Columbus, and this eight-hour road trip just might leave you shaken to the core!
We're looking for other haunted roads in Mississippi.
Who knows why, but haunted roads in Mississippi are plentiful, each one sharing a different tale of the paranormal personalities that are apparently still "living" here. Here are a few where you can take your chances:
Highway 90 in Gautier
Old Corinth Road in Petal
John's Bayou Road in Vancleave
The Railway Tracks on Armstrong Road in Columbus
Waynesboro Shubuta Road a.k.a. Devil Worshipper Road in Waynesboro
Where can we find ghost tours in Mississippi?
As you might imagine, with all of the paranormal history, you can find plenty of ghost tours in Mississippi. From well-known cities to relatively unknown and hidden gems, you're sure to find something that suits your desires and whets your appetite for more. Check out some of the following:
Related Articles