These 8 Restaurants Serve The Best Pasties In Michigan
While much of the Lower Peninsula is pretty much Coney Country, once you cross over the Mackinac Bridge, you're taken to Pasty Paradise. The pasty (pronounced PASS-TEE), that savory meat pocket pie, is rooted in the UP's history in mining. When miners went off to work, they brought with them these hearty handhelds as a means of having something filling to eat, without having to leave the mine. In fact, when they were ready to munch, they placed the pasty on a shovel and held it over a candle to heat it right up. Talk about innovation. The methods of preparing these portable meals varies, with some using carrots, while others go for the sweeter rutabaga. No matter your preference, we've identified some shops with the best pasties in Michigan that will have your mouth watering.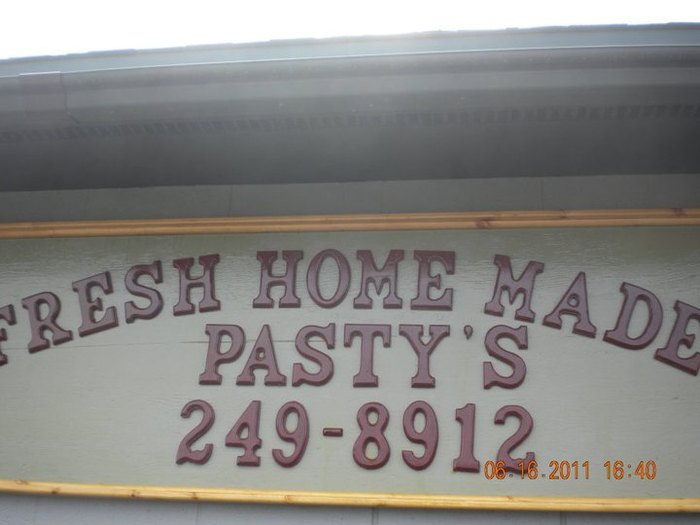 Ready to grab a pasty or a tray-full, yet? Tell us where have you found the best pasties in Michigan? Please let us know in the comment section.
Interested in learning about other iconic Michigan foods? Head over to this post.
OnlyInYourState may earn compensation through affiliate links in this article.
Address: 900 Co Rd 480, Marquette, MI 49855, USA
Address: 11644 US-2, Naubinway, MI 49762, USA
Address: 1635 Presque Isle Ave, Marquette, MI 49855, USA
Address: 2164 US-41, Marquette, MI 49855, USA
Address: 79 3rd St, Laurium, MI 49913, USA
Address: 6215 Sashabaw Rd, Village of Clarkston, MI 48348, USA
Address: 1246 M-28, Munising, MI 49862, USA
Address: 2045 US-2, St Ignace, MI 49781, USA
Best Pasties In Michigan
May 21, 2021
What other foods is Michigan known for?
If you've never had Mackinac Island fudge, you are certainly missing out. This is the one thing you have to get when visiting the island. Just follow the smell of chocolate wafting through the air and you will be led to one of the many places that makes and sells it. If you like pizza then you'll love Detroit-style pizza which is rectangular-shaped and has some delicious crust that's both crispy and chewy, sauce, and cheese sure to make your mouth water. And come summertime, tart cherries are all the rage here!
What are the best diners in Michigan?
The Hut Diner of Redford is a lovely roadside stop with friendly service and delicious eats like coney dogs, hamburgers, and other classic diner fare. It's a small place but packs a big punch in terms of tasty food. If you prefer to eat at an iconic spot that's been around since the 1950s, head to Don's Drive-In located in Traverse City. Its decor will be met with your sense of nostalgia and the menu has many classic American dishes for you to choose from.
Where can I find the best food in Michigan?
Michigan is filled with some iconic restaurants serving some of the most incredible food in the state. For a list of the best places to add to your bucket list, visit our article, 14 Of The Best Restaurants You Have To Visit In Michigan Before You Die.