Search For Paranormal Activity Along Seven Gables Road, The Most Haunted Street In Michigan
Is there anything more delightfully chilling than a good ghost story? You don't have to believe in the paranormal to enjoy a bit of self-induced fright from time to time, and Michigan is certainly home to its fair share of spooky tales. There's one road here in the Great Lakes State that will totally terrify you with its frightening backstory and eerie atmosphere. Drive down it at your own risk — we can't guarantee you'll make it back. This is the most haunted street in Michigan.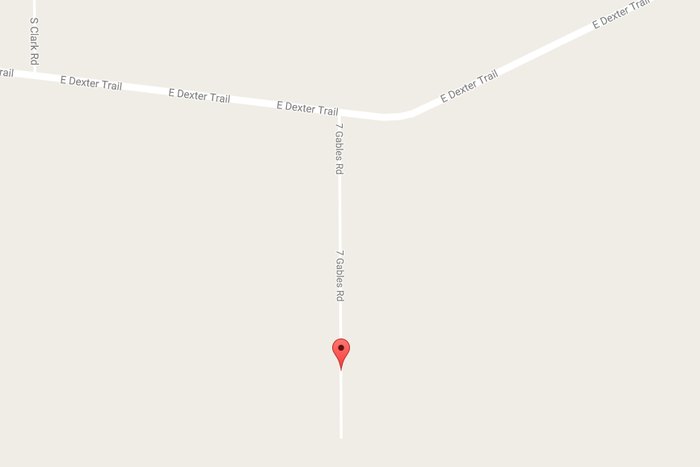 Check out this informational video by YouTube user The Ghost Watch to experience a taste of the road's creepy atmosphere for yourself. Talk about spooky!
Have you ever ventured down Seven Gables Road, the most haunted street in Michigan? Did you notice anything out of the ordinary? We'd love to hear your Michigan ghost stories in the comment section below.
If you're curious about other spooky places in this state, embark on this road trip to the most haunted places in Michigan.
OnlyInYourState may earn compensation through affiliate links in this article.
Address: 7 Gables Rd, Dansville, MI 48819, USA
haunted street in Michigan
November 04, 2019
What are the most haunted places in Michigan?
Felt Mansion is one of the most haunted places in Michigan. This creepy old estate in Holland is surrounded by numerous terrifying urban legends. The most famous one involves a group of creatures known as the "melon heads." If this place sent chills down your spine, then the Henderson Castle will give you nightmares. This 19th-century bed & breakfast has had numerous sightings of paranormal activity. It's definitely not for the faint of heart.
What are the scariest Michigan ghost stories?
One of the scariest Michigan ghost stories took place at the Michigan Bell Tower Building. Back in 1910, this area was home to a gruesome crime. A man named Warren Randall lost his leg in a train accident. Then, in a fit of anger and jealousy, Warren brutally murdered his wife and slit his own throat with a razor. To this day, visitors report hearing the wails of Warren's murdered wife through the walls. Some even say she can be heard begging not to be killed.
Are there any abandoned buildings in Michigan?
There many abandoned buildings in Michigan. The United Artists Theatre Building in downtown Detroit is one of the most fascinating. You'll feel like you stepped inside a vacant movie set. The theatre was constructed in 1928 and permanently closed in 1984. Today, visitors can still see the breathtaking renaissance revival architecture and sweeping archways. Who knows? You may even spot a ghost while you're there. The Packard Automotive Plant is another unique abandoned building in Detroit. In fact, it's considered to be the largest abandoned industrial complex in the entire world! There's definitely something hauntingly beautiful about this place.