Visit With More Than 160 Species Of Animals At Michigan's Most Delightful Zoo
Searching for a fun adventure that will bring you up close and personal with some of the animal kingdom's most fascinating creatures? Most Michiganders have heard of the Detroit Zoo and Kalamazoo's Binder Park, but there's one underrated zoo here in the Great Lakes State that makes for an ideal family day trip. Prepare for an unforgettable adventure and lots of smiles.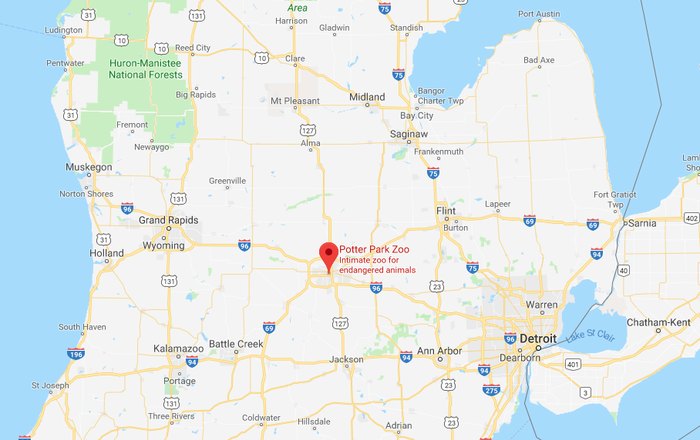 Address: 1301 South Pennsylvania Avenue, Lansing, MI, 48912
For additional information about Potter Park Zoo, including admission costs and seasonal hours, click here. Have you enjoyed a visit to this spot in years past? Share your experiences in the comments!