Enjoy A Cozy Stay At Hanson House Bed And Breakfast, An 1890 Lumber Baron's Home In Michigan
If you're in the mood for a getaway, your options throughout Michigan seem endless. From beachfront cottages to luxurious resorts to rustic cabins, there's a lodging spot for each and every Michigander to enjoy. History buffs, however, will be eager to read about one of the state's most unique and charming bed and breakfasts, which offers an unbeatable combination of rustic charm and modern comfort. Prepare for a Michigan excursion to remember.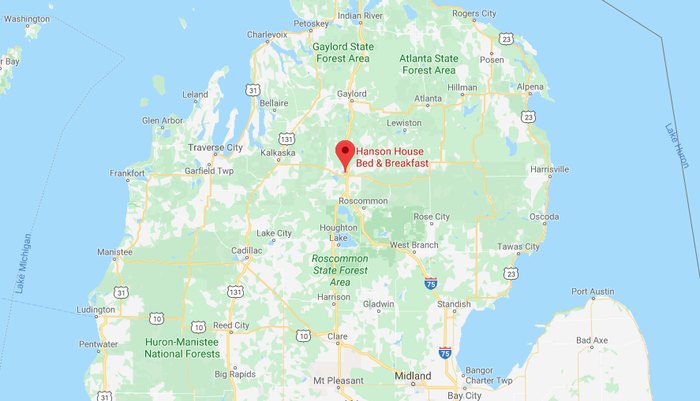 For more information about Hanson House Bed and Breakfast, including booking details and rates, click here. Have you stayed at this historic locale during previous visits to the area? We're always eager to hear from you, so drop us a line with your thoughts in the comment section below!
Still searching for your perfect getaway? Read about another wonderful inn in Michigan.
Address: 604 Peninsular Ave, Grayling, MI 49738, USA