The Hidden Beaches Road Trip That Will Show You Michigan Like Never Before
Michigan is overflowing with gorgeous waterfront areas to explore. From South Haven to Marquette, our lakefront towns are nothing short of stunning. While there are plenty of well-known beaches scattered throughout the Great Lakes State, nothing beats a lesser-known area on a hot, sunny day — so we've compiled a list of eight incredible hidden beaches that might just become your new favorite summer hangouts. This is one road trip you'll never forget.
For the sake of driving time, we've only included beaches in the Lower Peninsula in this article. But stay tuned for further information about some of the Upper Peninsula's most wonderful spots to explore! In the meantime, buckle up your seatbelt, slather on the sunscreen, and get ready for an amazing adventure.
To access an interactive map of this road trip, click here.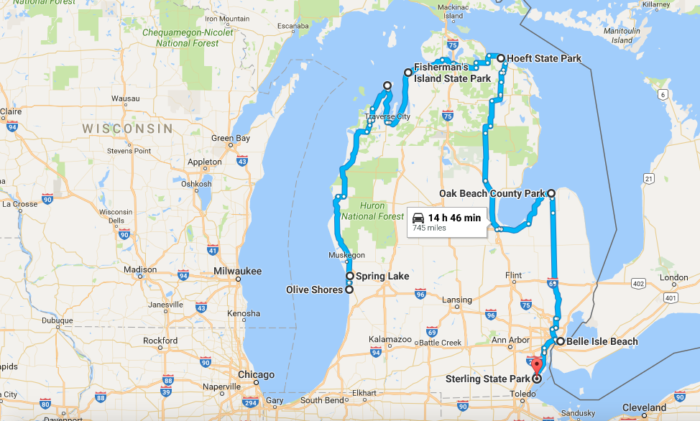 Did any of your favorites make the list? Are you willing to share any of your "secret" spots in Michigan with us? Let us know in the comments below, and happy road-tripping!