8 Fantastic Factory Tours You Can Only Take In Michigan
Michigan is a state that prides itself on production. From our long history with the auto industry to all sorts of delicious food items, there's an endless array of products that call the Great Lakes State home. If you're looking to learn more about some of our best factories and production sites, check out these eight factory tours in Michigan.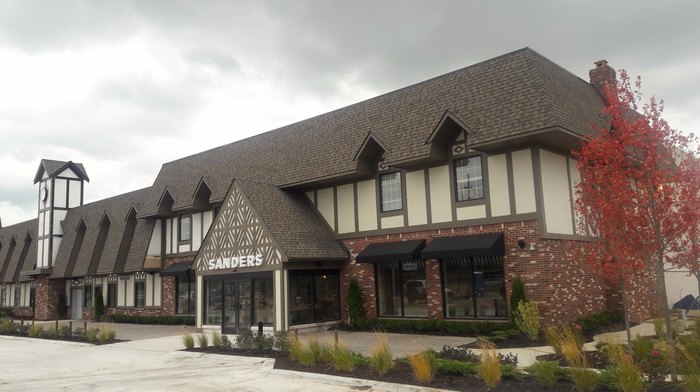 Did we leave any other must-see factory tours in Michigan off our list? If you have a suggestion, please feel free to leave it in the comment section below. If you've checked out any of these awesome spots, we'd love to see your photos and hear about your experiences!
And if taking these factory tours in Michigan ignited your wanderlust, be sure to check out these 14 unique day trips around the state!
OnlyInYourState may earn compensation through affiliate links in this article.
Address: 23770 Hall Rd, Clinton Twp, MI 48036, USA
Address: 9500 Mt Elliott St, Detroit, MI 48211, USA
Address: 201 W North St, Chelsea, MI 48118, USA
Address: 12755 Quincy St, Holland, MI 49424, USA
Address: 311 Delta Ave, Gladstone, MI 49837, USA
Address: 20900 Oakwood Blvd, Dearborn, MI 48124, USA
Address: 1950 E Avon Rd, Rochester Hills, MI 48307, USA
Address: 200 Meeske Ave, Marquette, MI 49855, USA
Factory Tours In Michigan
March 14, 2021
What are the most unique things to do in Michigan?
For such a unique state, there's no shortage of unique things to do. Visit the Dabls Mbad African Bead Museum in Detroit to marvel at the beads and textiles and the gorgeous colorful mosaic sculptures in the garden all while learning about African culture. It's an extraordinary place to spend some time. Another fascinating place to visit is Marvin's Marvelous Mechanical Museum with its vintage coin-operated machines and video games. This nostalgic museum is interactive so you are allowed to play games, take pictures in the photo booth, and much more. It's a fun place for the whole family! If you want a unique place to visit out in nature, head to The Ledges at Fitzgerald Park in Grand Ledge to view its unusual rock ledges. 
What are some of the best tours in Michigan I can take?
There are some incredible tours you can take throughout Michigan. Greenland's Adventure Mine in the Upper Peninsula was an active copper mine from 1850-1920 with five shafts traveling to the depths of 1,000 feet. Now it's a fascinating place to take a tour and explore the mine shafts. Another tour you may find interesting is the Lansing State Capitol Tour. Not only can you learn a bit about how the state's government operates, but you will also be impressed by the architecture of the building. It's quite a sight!
What other factory tours can I take in Michigan?
Motor City has some tour options, especially for any car enthusiast out there. How about a tour of the birthplace of the Ford Model T? The Ford Piquette Avenue Plant, although no longer operating as one, is now a museum where visitors can learn about Ford Motor Company's Origins and the famous Model T. The Shinola Watch factory in Detroit conducts factory tours where you can learn the process of how they assemble their watches. You can learn more about the company and its watches on the website.