Posted in Detroit
February 20, 2022
9 Totally Kid-Friendly Hikes In Metro Detroit That Are 1 Mile And Under
No matter what the temperatures are like outside, there's something fantastically relaxing about embarking on a stroll here in Metro Detroit. For those of us who need a break from the many stresses of daily life, nothing beats a dose of natural beauty and fresh air. If you prefer to bring the family along for your outdoor excursions, you'll be eager to read about these awesome year-round trail options that offer kid-friendly natural adventure in every season.
Lace up your boots, round up a few fellow hikers or family members who are up for a great outing, and head out to explore some of the best hikes in Detroit and its neighboring communities. To top it all off, these hikes all measure one mile or under.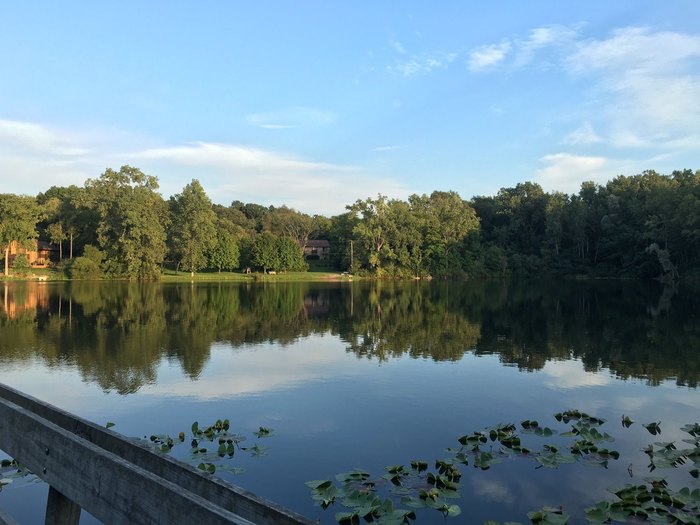 So, there you have it: some of the best hikes in Detroit and its wonderful suburbs. While we know it would be impossible to mention every great spot to enjoy an outdoor adventure near Detroit, we hope our collection offers a few new favorites for you and your family to check out. Did any of your top spots make our list? Share your thoughts with us in the Facebook comments or recommend another great kid-friendly trail near Detroit by filling out our official nomination form.
Are you seeking another fun-filled outdoor adventure within city limits? If so, head to this underrated park in Detroit.
OnlyInYourState may earn compensation through affiliate links in this article.
Best Hikes In Detroit
February 25, 2022
Are there any other easy hikes in Detroit and the surrounding areas?
Luckily for those who call the Motor City home, there are loads of wonderful hikes in Detroit and its neighboring communities. After all, Detroit sits within convenient proximity to all sorts of natural attractions, from the Detroit River to an assortment of forested metroparks to the beauty of the Great Lakes. When you're searching for pretty trails in Detroit and its suburbs that don't require expert-level hiking skills, check out these nine Metro Detroit hikes that are decidedly low-key. 
What are some of the most scenic hikes in Detroit or its suburbs?
Of course, the scenery surrounding a trail is a major element of its appeal. Thankfully, there are plenty of scenic hikes near Detroit that deserve a spot on your upcoming outdoor adventure itinerary. From the beauty of springtime flowers at Nichols Arboretum to the absolute splendor of fall along Paint Creek Trail, there's so much to experience here in Metro Detroit. Read more about the area's prettiest trails by checking out our previous piece. 
What are some of the best outdoor activities in Detroit?
Hiking isn't the only outdoor activity for families in Detroit. Other options include visiting nature centers, boating, relaxing along the beach, biking along the Dequindre Cut, camping at a nearby state park, or even heading out for a pretty picnic along the Detroit River. However you prefer to spend your time, there's loads of fresh air to be enjoyed throughout the region. If you're seeking a few new ideas, check out our outdoor bucket list for Detroit.