9 Unsuspecting Restaurants In Massachusetts With Food So Good It Should Be Illegal
Sometimes good things come in unsuspecting packages. There's nothing like discovering your new favorite eatery in a place that you would have never thought to look. These unsuspecting restaurants in Massachusetts might not seem like gourmet dining, but they serve food so good that you'll wonder why you never stopped in before.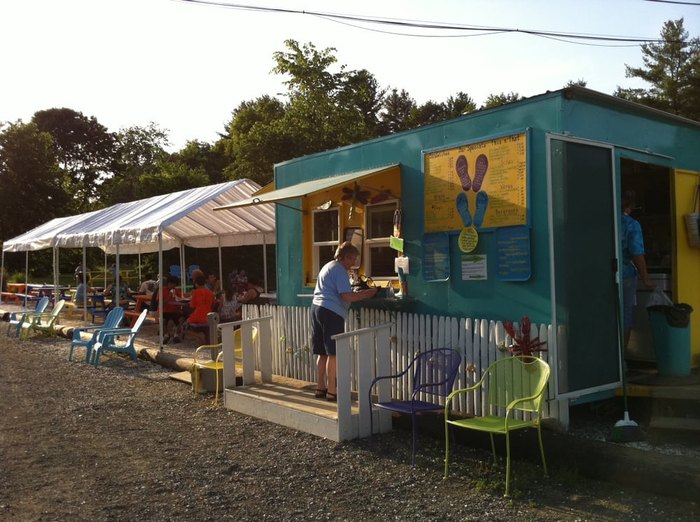 For more hidden dining gems across Massachusetts, check out these 10 Bay State sandwiches that you must try before you die. What's your favorite unsuspecting restaurant in Massachusetts?
Address: 109 Main St, Haydenville, MA 01039, USA
Address: 17 King St, Northampton, MA 01060, USA
Address: 17 Main St, Florence, MA 01062, USA
Address: 188 N Rd, Westhampton, MA 01027, USA
Address: 460 West St, Amherst, MA 01002, USA
Address: 676 Amherst Rd, Sunderland, MA 01375, USA
Address: 74 Parker St, Gardner, MA 01440, USA
Address: 360 E Main St, Orange, MA 01364, USA
Address: 219 Main St, Wareham, MA 02571, USA
Unsuspecting Restaurants In Massachusetts
April 01, 2021
What Massachusetts diners should I visit?
With nostalgic allure, diners have long been go-to places for delicious eats through the decades. Both cities and small towns throughout the Bay State are graced with the presence of some incredible diners where you can get a filling meal. If you're from Malden, you may be familiar with the iconic Doo Wop Diner and its 1950s theme. With a red countertop, jukebox, and black and white checkered floor, you'll feel transported back in time. Order a classic diner meal named after a famous figure from the ear and don't forget the milkshake. In Natick, you will find the oldest diner in Massachusetts. Casey's Diner first opened in 1890 in a horse-drawn wagon until 1927 when it moved into the more permanent location it resides in today. Steamed hot dogs and burgers are the main specialty here but any of the classic breakfast items are satisfying as well. 
What are the best hole-in-the-wall restaurants in Massachusetts?
The best food can oftentimes be found in a hole-in-the-wall restaurant and Massachusetts has some good ones! Head to Springfield for Chef Wayne's Big Mamou On The Go, a Cajun-inspired restaurant that will make you feel like you're in the southeast, not the northeast. You must get the jambalaya or a poboy, or both! Spanky's Clam Shack in Hyannis is adored by locals and summer tourists alike. Located in the Hyannis Harbor, expect to get some super fresh seafood to chow down on. For information on these and more, head to our article, 9 'Hole In The Wall' Restaurants In Massachusetts.
What must-visit restaurants in Massachusetts?
If you have a bucket list of restaurants to eat at in the Bay State, we have a list of 14 that you should add. The Lobster Pot in Provincetown has been a mainstay for many decades and serves up fresh seafood as well as Portuguese specialties. This iconic eatery is located in the heart of Commercial Street and, fun fact, Anthony Bourdain began his cooking career here. Head to the rolling countryside at Gibbet Hill Grill in Groton for some fresh fare. This restaurant has its own produce farm on-site and you can't get any fresher than that. 
Address: 109 Main St, Haydenville, MA 01039, USA
Address: 17 King St, Northampton, MA 01060, USA
Address: 17 Main St, Florence, MA 01062, USA
Address: 188 N Rd, Westhampton, MA 01027, USA
Address: 460 West St, Amherst, MA 01002, USA
Address: 676 Amherst Rd, Sunderland, MA 01375, USA
Address: 74 Parker St, Gardner, MA 01440, USA
Address: 360 E Main St, Orange, MA 01364, USA
Address: 219 Main St, Wareham, MA 02571, USA