These 8 Charming General Stores In Massachusetts Will Make You Feel Nostalgic
Massachusetts is filled with charming and historical villages, so it should come as no surprise that it also plays host to some downright adorable general stores. Next time you have a few free hours, plan a visit to one of these eight nostalgic general stores in Massachusetts. You never know what treasures you'll uncover.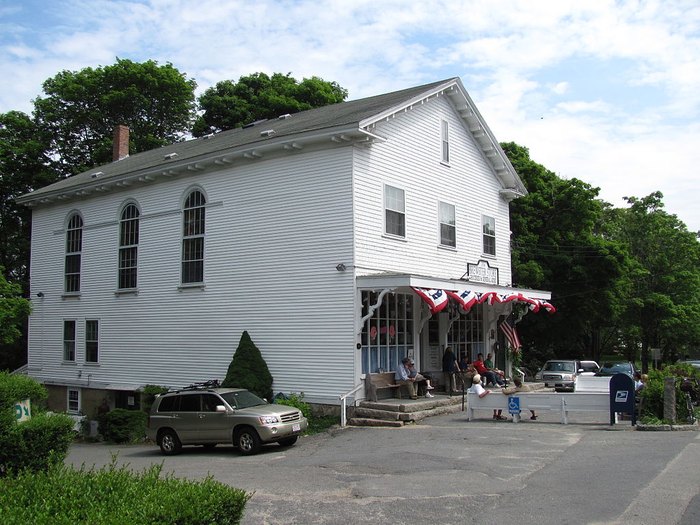 There's just something about walking into a penny candy store that makes you feel like a millionaire. What are your favorite nostalgic general stores in Massachusetts? Share with your friends and let us know in the comments! If you're of antiquing, you can't go wrong when you visit the massive Canal Street Antiques in Lawrence.
OnlyInYourState may earn compensation through affiliate links in this article.
Address: 1935 Main St, Brewster, MA 02631, USA
Address: Williamsburg General Store, 12 Main St, Williamsburg, MA 01096, USA
Address: 403 Pleasant Lake Ave, Harwich, MA 02645, USA
Address: 555 Main St, Centerville, MA 02632, USA
Address: 26 Otis St, Mansfield, MA 02048, USA
Address: 1015 Boston Post Rd E, Marlborough, MA 01752, USA
Address: 1045 State Rd, West Tisbury, MA 02575, USA
Address: 165 Prospect St, Marshfield, MA 02050, USA
nostalgic general stores in massachusetts
September 04, 2020
Are there any nostalgic stores in Massachusetts?
Remember the good old days when going to the candy store was the best experience ever? (It still is for some of us.) If you're yearning for a taste of the good old days, make your way to The Penny Candy Store in Sharon. Even better? You'll find a ton of sugary goodness sold in bulk. You can even buy a huge lollipop, available in all kinds of flavors. If you're one of those people who has the Christmas spirit all year long, head over to the Yankee Candle Village in Deerfield, where you'll even enjoy a little bit of "snow," no matter when you visit.
Where can I find the best general store in Massachusetts?
Fortunately, we can visit quite a few charming general stores in Massachusetts. Choosing the best one is pretty subjective. However, you'll definitely want to plan a visit to Davoll's General Store in Dartmouth. The oldest general store in Massachusetts opened in 1793 and is as charming as ever. You'll find everything you'd expect at the classic general store, maybe even old-fashioned penny candy. You might also want to visit Alley's General Store, another old-fashioned general store in Massachusetts that sells a bit of everything. The quaint West Tisbury shop is open all year around.
Where can I find unique shopping destinations in Massachusetts?
For one of the most unique shopping experiences you'll likely ever have, head over to The Garment District in Cambridge. The thrift shop is best known for its mountain of clothes. All of the clothes are sorted by man, woman, and child then dumped into large piles. You can pick through those piles to find an assortment of hidden gems. If you like quirky, you're absolutely going to love Ducks in the Window in Chatham, the world's largest rubber duck store. The shop sells a huge assortment of rubber ducks and items, like baseball caps, with rubber ducks on them.