Posted in Boston
March 04, 2023
5 Awesome Flea Markets In Boston
Who doesn't love a good deal and a good flea market – in fact, you may be wondering, "What is the best flea market near me in Boston?" The good news, in answering your question, is that there are many to choose from in Boston. So, you get to determine which among them are "the best flea markets near me." From furnishings to antiques, and everything in between, these five spots are among the best flea markets in Boston – and they will offer you plenty of bargains to explore.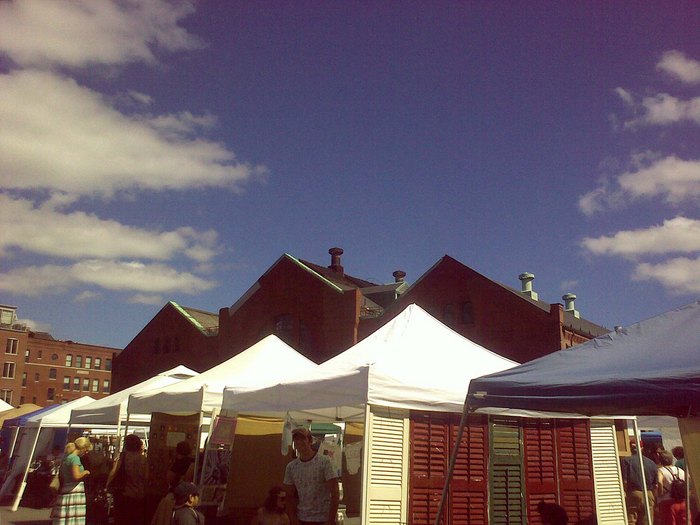 We are certain that the next time you ask yourself, "What is the best flea market near me in Boston?" one of these five flea markets will most certainly be on your list.
Have you visited any of these flea markets? Are there any others that we should have included on this list?
OnlyInYourState may earn compensation through affiliate links in this article.
Flea Markets Near Me
March 09, 2023
What Are The Best Flea Markets Near Me In Boston Or Massachusetts?
The above list comprises the best of the best flea markets in Boston, but if you're still asking, "What are the best flea markets near me?" you may have to look a little further afield. Here are a handful of our favorite flea markets near Boston and in greater Massachusetts.
Raynham Flea Market is open year-round on Saturdays and Sundays. It offers a wide range of antiques, collectibles, furniture, jewelry, and more. With over 500 vendors, you're sure to find something that you will want to take home with you.
Grafton Flea Market is one of the largest and oldest outdoor flea markets in the region. It typically takes place every Sunday from April through October, and features over 200 vendors selling a diverse range of items, ranging from produce and crafts to baked goods and vintage items. You'll find a lively atmosphere at the flea market, with a mix of locals and tourists, live music, and food stands selling snacks and drinks.
Brimfield Antique Flea Market is a massive outdoor flea market - in fact, the largest antiques market in the state - that takes place three times a year in May, July, and September. It attracts thousands of vendors and shoppers from all over the country, and you can find just about anything here, from rare antiques to everyday household items.