These 12 Pizza Places In Massachusetts Are So Good That Your Mouth May Explode
Pizza is a pretty personal subject. Everyone has their favorite style and preferred toppings, and the rivalry between clan thin crust and team thick crust may never be put to rest. However, we've assembled a collection of pizza places across Massachusetts that are so good, they'll make you lay down your arms and pick up a hot slice instead. Check out these incredible pizza shops and prepare to drool all over your screen. In fact, we'd consider them 12 of the best pizza places in Massachusetts. Take a look and see if you agree.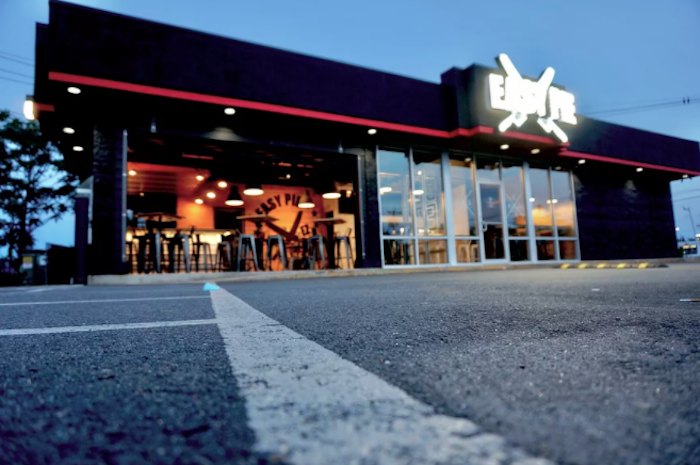 Have you been to any of the best pizza places in Massachusetts? Do you prefer a fully-loaded pizza or a lighter style pie? Let us know in the comments!
Are you fan of unique pizzas? Make your way to Rock City Pizza in Allston for some of the most creative pizza pies around.
OnlyInYourState may earn compensation through affiliate links in this article.
Address: 649 Squire Rd, Revere, MA 02151, USA
Address: 11 W Creek Rd, Nantucket, MA 02554, USA
Address: 100 Water St, Williamstown, MA 01267, USA
Address: 72 Shrewsbury St, Worcester, MA 01604, USA
Address: 42 Railroad St, Great Barrington, MA 01230, USA
Address: 482 Moody St, Waltham, MA 02453, USA
Address: 273 Cabot St, Beverly, MA 01915, USA
Address: 2935 292, Broadway, Somerville, MA 02145, USA
Address: 367 Park St, Great Barrington, MA 01230, USA
Address: 33 Main St, Hudson, MA 01749, USA
Address: 26 Housatonic St # A, Lenox, MA 01240, USA
Address: 154 Turnpike Rd, Southborough, MA 01772, USA
best pizza places in Massachusetts
November 21, 2020
Where can I find the best pizza in Massachusetts?
We all probably have our own opinion about what pizza joint serves the best pizza in Massachusetts. However, we can probably agree that Village Pizza deserves a mention. The popular pizza joint serves Greek-style pizza, which means a slice, or two, is sure to fill you up. Order your pizza pie to go, or kick back and relax in the cozy pizza joint. For some of the most delicious and creative pizzas, make your way to Rock City Pizza in Allston.
Which tiny restaurants in Massachusetts are worth trying?
We sure know how to eat well in Massachusetts. In fact, we have so many restaurants that we could probably spend years exploring them all. For a tiny but mighty meal, head over to Tiny But Mighty, an adorable restaurant in Ayer that serves some of the best food in the state. (If you like fries, you'll love their golden fries, which you can even get with breakfast.) If tiny is your style, you'll also want to stop by Passports Restaurant in Gloucester. While the eatery may be tiny, it boasts a mighty punch when it comes to flavor and originality. The menu features everything from classic burgers to seafood.
What are the best hidden gem restaurants in Massachusetts?
Some of the best local restaurants in Massachusetts are hidden gems, hidden because they sit in an assuming setting that most of us would just pass by. Jack's Hot Dog Stand in North Adams, for example, has been a favorite since 1917 (more than 100 years!) and serves some of the state's best hot dogs. Four Leaf Clover in Bernardston has been dishing up hearty homemade meals since the mid-20th century. Vick's Waffle House in Tewksbury, Spanky's Clam Shack in Hyannis, and Kool Kone in Wareham are also worth a visit.