This Epic Snow Tubing Hill In Maryland Will Give You The Winter Thrill Of A Lifetime
When the weather outside is frightfully cold, most people shut themselves inside for several weeks, wanting nothing to do with the outdoors. However, there is one place in Maryland that celebrates the cold and gears up every year for a chilly but fun few months. Wisp Resort is located in Western Maryland and is mostly known for skiing. Look a bit closer, and you'll find that there are many wintry activities you can participate in, including snow tubing. Today we're talking about what makes snow tubing in Maryland, particularly at the course at Wisp Resort, a great winter activity.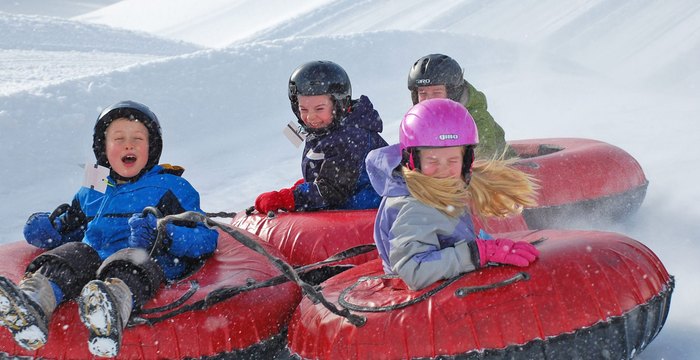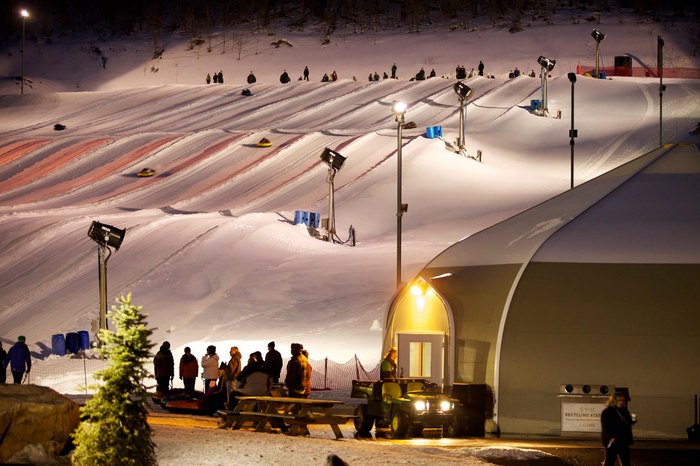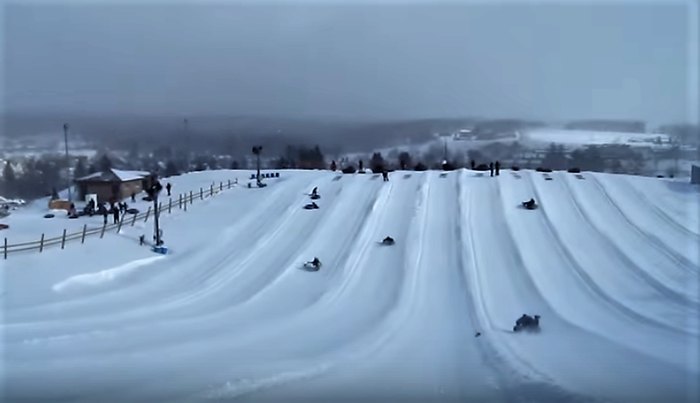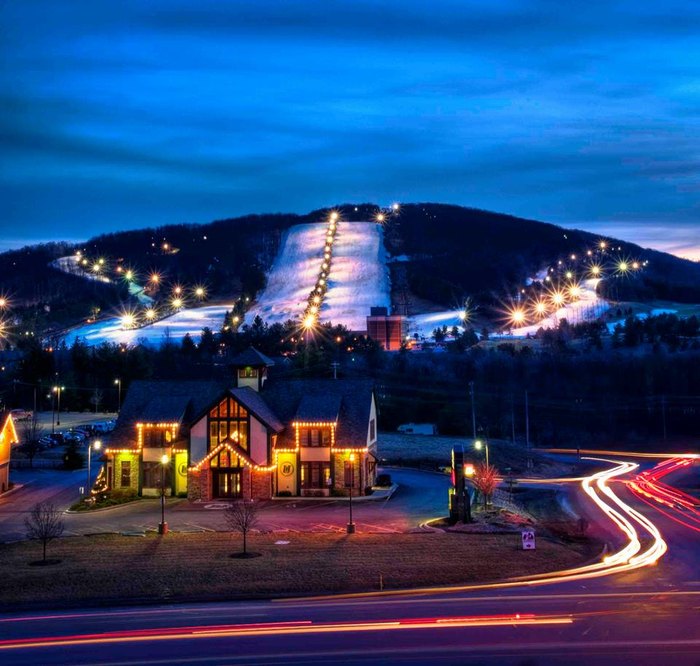 To see the snow tube course in action, take a look at the below video by YouTube user Kevin Frick:
a
Address:
296 Marsh Hill Road
McHenry, MD 21541
For more information, visit the Wisp Resort website here.
For another unique winter activity in Maryland, click here!
Address: Wisp Resort, 296 Marsh Hill Rd, McHenry, MD 21541, USA
OnlyInYourState may earn compensation through affiliate links in this article.
Snow Tubing In Maryland
February 12, 2022
What are some other outdoor activities to do in winter in Maryland?
Aside from snow tubing, there are plenty of ways to enjoy the outdoors in Maryland during the winter season. Skiing and snowboarding are of course always exhilarating options, but there's also snowshoeing and cross-country skiing for a change of pace and a unique way to enjoy the winter scenery. Hit the trails during the colder months, and you'll find peaceful landscapes and scenic wintry views. For more ideas for winter adventures in Maryland, visit this guide.
What are the best sled riding hills in Maryland?
Although there aren't any ski resorts in Maryland aside from Wisp, there are plenty of places to enjoy some good old-fashioned sled riding. Herring Run Park in Baltimore is a popular spot for sledding, with multiple hills to choose from. In Lake Linganore, you'll find Pinecliff Park, which has a designated sledding hill perfect for kids. Herrington Manor State Park is a haven for winter sports, offering sledding, snowshoeing, and cross-country skiing, with equipment rentals available. And over the border in Davis, West Virginia, you'll find Blackwater Falls State Park, which is home to a quarter-mile long sled run.
What are some indoor winter day trips you can take in Maryland?
If you're looking to get out of the cold, why not take a day trip to one of Maryland's many museums? Art history enthusiasts will love the Walters Art Museum, and you can see the world's largest Matisse collection at the Baltimore Museum of Art. For aviation enthusiasts, visit the College Park Aviation Museum, which is an affiliate of the Smithsonian Institute. The Maryland Science Center includes a planetarium and interactive exhibits that are perfect for kids. And the National Aquarium in Baltimore has thousands of animals, from jellyfish to dolphins and even birds, making for a fascinating and educational adventure.
Address: Wisp Resort, 296 Marsh Hill Rd, McHenry, MD 21541, USA
OnlyInYourState may earn compensation through affiliate links in this article.