16 Reasons Why You Should Never, Ever Move To Maryland
Maryland is a one-of-a-kind state and its residents are just as unique. There are some things that only Marylanders understand about living in Maryland, and things that out-of-staters will never be able to wrap their heads around. Here are 16 cheeky reasons why you should never, ever move to Maryland. It's awful. 😉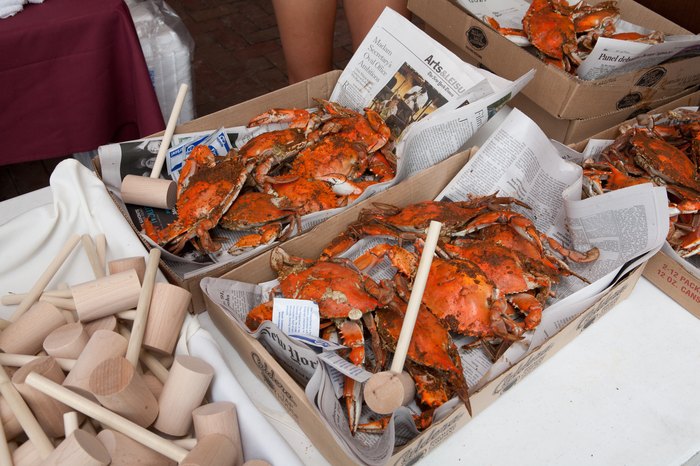 Just don't move to Maryland. You'll be woefully smitten and may never be the same. For those of you who have lived here for a while, what do you love most about living in Maryland?
You may also enjoy reading these 11 surefire ways to make a Marylander mad!
OnlyInYourState may earn compensation through affiliate links in this article. As an Amazon Associate, we earn from qualifying purchases.
More to Explore
living in Maryland
What are the most popular foods in Maryland?
While you probably don't need any more reasons to move to Maryland, you might also want to consider the food. You'll find some of the best food around in our beautiful state. In fact, each of the five regions of Maryland boasts foods you definitely have to try when you settle here. The Eastern Shore, for example, is perhaps most famous for its Smith Island Cake. Dating back to the 1800s, the decadent cake, in its original form, features rich fudge with layer of cake. Southern Maryland, on the other hand, just might be best known for its stuffed ham. Especially popular at Thanksgiving and Christmas, stuffed ham features ham brimming with cabbage and herbs.
What are the most beautiful places in Maryland?
Life in Maryland just doesn't get any better. After all, we have an abundance of beautiful places to visit, including Jug Bay Natural Area in Lothian. Stroll through the natural area that boasts picturesque wooden boardwalks that lead to observation decks.
Another of the most beautiful places in Maryland will take you to Annapolis and the William Paca House and Garden. Tour the charming historic home before heading outdoors to explore the two-acre garden. The garden is home to flowers and plants, including roses that would have been around during colonial times. You can even sit on one of the benches to relax and soak up the beautiful landscape.
What are the best small towns in Maryland?
If you're looking for more reasons to move to Maryland, considers its many charming, eclectic small towns. Perhaps one of the best small towns in Maryland, Chesapeake City is an adorable town brimming with historic shops and restaurants, the perfect destination all year around.
Those who fish and love life by the water will definitely want to visit Deal Island, a tiny community of just around 600 residents. You can, of courses, go fishing or bike riding, and you'll definitely want to check out the sunrises and sunsets.
Related Articles
Featured Addresses