10 'Hole In The Wall' Restaurants In Maryland That Will Truly Treat Your Tastebuds
Marylanders are very passionate about food. The other week we shared 10 unassuming restaurants in Maryland that pack big flavor. Almost immediately, the comments section exploded with similar small restaurants with mind-blowing cuisine. So, here are 10 MORE hole in the wall restaurants in Maryland that may seem shabby from the outside, but step inside and you'll experience spectacular food like no other.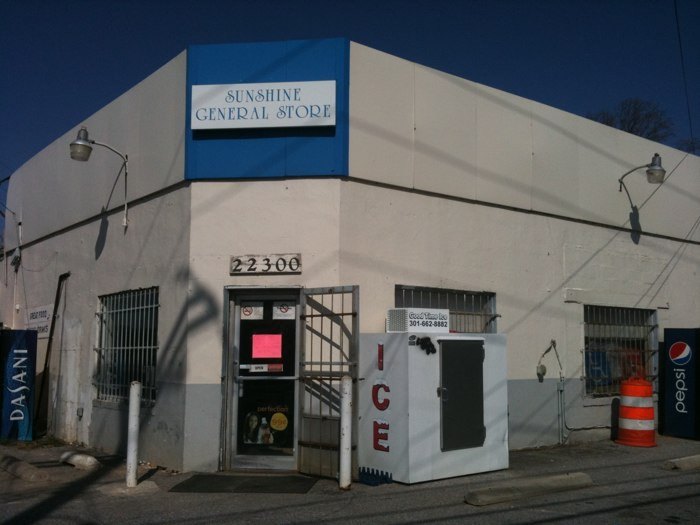 Have you been to any of these hole in the wall restaurants in Maryland? What is your favorite item to order off of the menu? Feel free to share your thoughts. Your feedback just may help others discover the best food in the Old Line State. Love a good BBQ meal? Check out these five hole in the wall BBQ restaurants in Maryland.
Address: 22300 Georgia Ave, Brookeville, MD 20833, USA
Address: 9895 H G Trueman Rd, Lusby, MD 20657, USA
Address: 3 Russell Ave, Gaithersburg, MD 20877, USA
Address: 11199 Veirs Mill Rd, Wheaton, MD 20902, USA
Address: 792 Frederick St ste a, Hagerstown, MD 21740, USA
Address: 8802 Chesapeake Ave, North Beach, MD 20714, USA
Address: 21307 York Rd, Parkton, MD 21120, USA
Address: 103 S Main St, Hurlock, MD 21643, USA
Address: 800 S Salisbury Blvd Suite M, Salisbury, MD 21801, USA
Address: 1118 Virginia Ave, Cumberland, MD 21502, USA
hole in the wall restaurants in Maryland
July 10, 2020
What are the best hidden gem restaurants in Maryland?
How lucky are we to have so many hidden gem restaurants in Maryland? Uncovering them, after all, can be so much fun. Rube's Crab Shack, for example, sits not too far from the Pennsylvania border and boasts some of the best crabs in Maryland. If you're really hungry, order the massive steamed crabs. The menu also features such favorites as the soft shell crab sandwich and the huge shrimp po'boys.
Oak Barrel Café, in Little Orleans, is another hidden gem. It, in fact, is hiding in a gas station and serves such delicious dishes as burgers, hot sandwiches, and wraps.
Which restaurants have the best patios in Maryland?
Some of the best restaurants in Maryland boast patios with sensational views. Mountain Branch Grill & Pub, in Joppa, features sweeping views of the lush green golf course. Make sure you ask for an outdoor table during the warmer months. Several tables features umbrellas to protect you from the sun. If you think the views are good, wait until you see the menu. Choose from such delectable dishes as slathered ribs topped with onions and paired with carrots and a classic pasta dish with shrimp.
What are the best mom & pop restaurants in Maryland?
If you ever get a mad craving for home-cooked food like mom and grandma used to make, you can't go wrong with a visit to one of the mom & pop restaurants in Maryland. You'll feel right at home at Grove Market, in Bishopville, a cozy and quirky mom and pop restaurant that's full of surprises. Don't expect a menu, because the eatery doesn't have one. Instead, it offers fresh dishes daily, and each day is different. You might try such popular meals as fried greens tomatoes, scallops or scallops. Be sure to save room for dessert, too.
Address: 22300 Georgia Ave, Brookeville, MD 20833, USA
Address: 9895 H G Trueman Rd, Lusby, MD 20657, USA
Address: 3 Russell Ave, Gaithersburg, MD 20877, USA
Address: 11199 Veirs Mill Rd, Wheaton, MD 20902, USA
Address: 792 Frederick St ste a, Hagerstown, MD 21740, USA
Address: 8802 Chesapeake Ave, North Beach, MD 20714, USA
Address: 21307 York Rd, Parkton, MD 21120, USA
Address: 103 S Main St, Hurlock, MD 21643, USA
Address: 800 S Salisbury Blvd Suite M, Salisbury, MD 21801, USA
Address: 1118 Virginia Ave, Cumberland, MD 21502, USA