Drone Footage Captured At This Abandoned Maryland Asylum Is Truly Grim
Are you fascinated by abandoned places in Maryland? We have a handful of them, and the following spot also has an eerie history. There's an abandoned asylum in Maryland, and it's truly one of the most haunting places in the state. This is a glimpse of the Crownsville Asylum, a place with a haunted history — and lots of unhappy souls and spirits, it seems…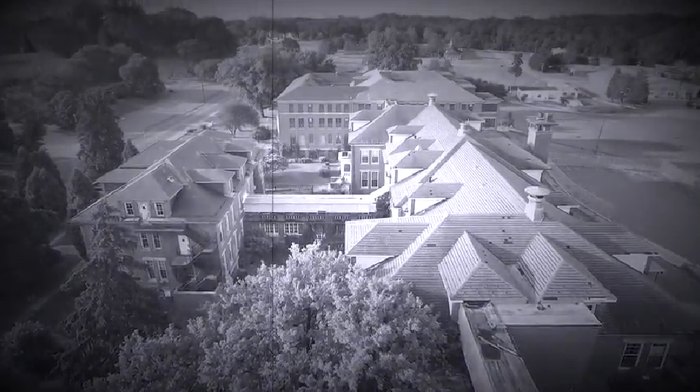 Today, some of the massive buildings remain abandoned, deteriorating day by day… year by year. We cannot recommend exploring for yourself, due to safety and security reasons. However, you can get a unique glimpse in the following video by Youtube user DroneViews.
Some even say this place is haunted by abused patients with unfinished business. What do you believe? Isn't this abandoned asylum in Maryland super creepy? We sure think so!
For some abandoned places in Maryland that you can actually explore, check out these five hikes.
OnlyInYourState may earn compensation through affiliate links in this article.
Address: 1520 Crownsville Rd, Crownsville, MD 21032, USA
abandoned places in Maryland
December 07, 2021
What are the most haunted places in Maryland?
The most haunted places in Maryland are:

If it's a haunted experience in Maryland you're seeking, you'll find it at the Jonathan Hager House. This historic house in Hagerstown, Maryland, dates all the way back to 1739. With so much history, and several families living here throughout the centuries, there are many haunting tales tied to this place. At least 13 people died here, some due to natural causes, some by accident, and others, perhaps not by accident. You can tour this historic house, but beware — you may hear phantom footsteps, children's voices, and witness objects move on their own. It's no wonder why this spot is considered one of the most haunted houses in the country, and just may be *the* most haunted house in Maryland!
What's the creepiest ghost story about Maryland?
The creepiest ghost story about Maryland is like something out of a real-life horror film. The setting? Leakin Park, a locale bordering two of Baltimore's most high-crime neighborhoods. Because of its location, this park is a hot spot for dumping bodies. There have been over 71 bodies found here since 1946 and that number just keeps climbing. Because of its dark history, Leakin Park is believed to be one of the most haunted places in Maryland. The bodies of men, women, children, and even infants have been discovered here and their souls are thought to remain trapped in the park. Have we piqued your curiosity? Learn more here...
Are there many abandoned places in Maryland?
There are so many abandoned places in Maryland. The above footage of the abandoned asylum is really just the tip of the iceberg. In fact, it's not even the only abandoned asylum! Maryland is home to a handful of abandoned asylums. One such asylum was known as Forest Haven, which was shut down in 1991 due to overcrowding and horrid living conditions. Neglected by the ones who were supposed to help most, dozens of patients perished on the premises. Today it's a place only the bravest ghost hunters would dare visit.