These 15 Amazing Camping Spots In Maryland Are An Absolute Must See
If you prefer your spring and summer adventures a bit more simple, then these camping spots in Maryland may be perfect for you. Previously, we've discussed where to head for neat cabin rentals in Maryland and luxury glampgrounds in MD, but those aren't for everyone. Some people prefer a more rustic approach to camping where the only thing between them and the elements is the vinyl fabric of their tents. Head to these camping spots in Maryland for an unforgettable time paired with gorgeous scenery. Here are some of the downright best places to camp in Maryland!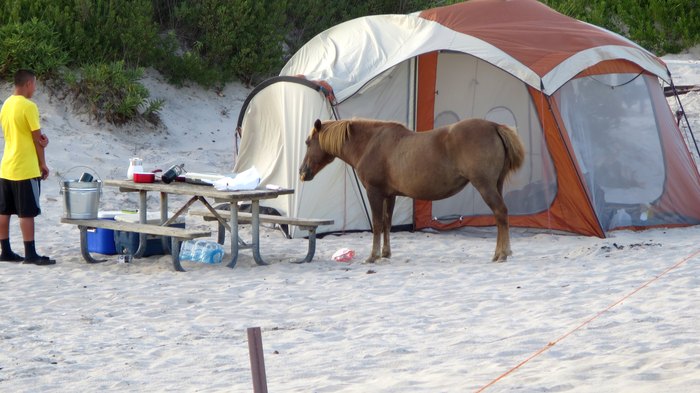 Do you have any favorite camping spots in Maryland? Feel free to share in the comments.
OnlyInYourState may earn compensation through affiliate links in this article.
Best Places to Camp in Maryland
March 02, 2023
What are some of the best places to camp in Maryland?
Maryland is a gorgeous state with so many options when it comes to camping! You'll fall head over heels in love with the beauty of this amazing state and you probably won't ever want to leave. If this is the case, why not go camping? Some of the best places to camp in Maryland include: 
Assateague State Park – All of our state parks are amazing, but the beach camping at Assateague State Park is second to none.

 

Elk Neck State Park – There are incredible views of Chesapeake Bay and the Elk River here – it doesn't get a whole lot more scenic than Elk Neck! 

 

Maple Tree Campground – This campground in Rohrersville is both small and out-of-the-way without being too far from the interesting historic landmarks of MD.

 
Learn more about each of these amazing campgrounds in Maryland, plus a few more!   
What are some of the best campgrounds in Maryland? 
Of course, the list of amazing campgrounds in Maryland doesn't end with only the ones listed above. There are so many more that it's impossible to list them all, but a few more worth mentioning are ones like:  
Bayshore Campground – You'll find this wonderful camping area near Rock Hall; you have the option to set up camp near the bay or the pond, 

 

Point Lookout State Park – Hiking and incredible beach views make this incredible state park an amazing place to spend the night. 

 

Camp Merryelande – Here, you can camp right on the beach! 

 

Patapsco Valley State Park – Ruins, waterfalls, bridges and so much more; there are things to see and do at this park galore. 

 
Learn more about some of the other incredible options for going camping in Maryland.  
Where are some of the most beautiful places in Maryland? 
Maryland is an amazing state with a lot to see, do, and experience. Much like the campgrounds in Maryland, there are countless amazingly beautiful places in MD that may or may not offer camping but are definitely worth checking out as well, such as:  
Swallow Falls State Park – If you're a fan of waterfalls, this is the one for you. 

 

McKee-Beshers Wildlife Management Area – One word: sunflowers. 

 
Crystal Grottoes Caverns – fans of caving and geology are going to adore these amazing, immersive caves deep underground. 

 

Soleado Lavender Farm – If you were a fan of McKee-Beshers Wildlife Management Area, you'll love this incredible lavender farm as well. 

 
Learn more about all of these amazingly beautiful places in Maryland, plus a few more!