7 Little Known Swimming Spots In Maryland That Will Make Your Summer Awesome
When most people think of summer swims in the Old Line State, they likely imagine splashing around in the sea at Ocean City or even Assateague Island. Today, we're featuring swimming spots and hidden swimming holes in Maryland that are worth visiting. Read below to discover these scenic spots and click on the links in each description for even more information.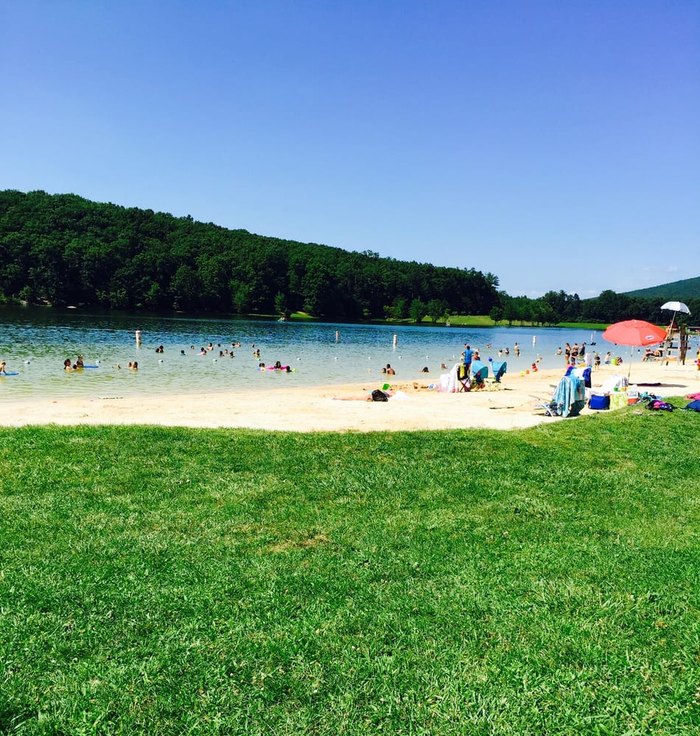 What are your favorite swimming spots and hidden swimming holes in Maryland? Feel free to share your thoughts below.
Address: 21843 National Pike, Boonsboro, MD 21713, USA
Address: 1026 Falling Branch Rd, Pylesville, MD 21132, USA
Address: 35 Towne Centre Way, McHenry, MD 21541, USA
Address: Pleasant Valley Rd, Maryland, USA
Address: 191 Log Canoe Cir, Stevensville, MD 21666, USA
Address: Hart Miller Island, Maryland, USA
Address: 8428 Stephen Decatur Hwy, Berlin, MD 21811, USA
Hidden Swimming Holes In Maryland
April 23, 2021
What are the most popular summer destinations in Maryland?
The capital city of Annapolis sits on the Chesapeake Bay and is a wonderful place to escape to during the summer months. Filled with historic homes and buildings, excellent restaurants, shops, the Naval Academy, boats, and so much more, you can have quite a memorable experience here. Ocean City is perhaps the most popular summer vacation destination in the state with long stretches of beach, a boardwalk, amusement park, watersports, and plenty of fresh seafood. It's not hard to see why people flock here in the warmer months!
What are the best places in Maryland to go swimming?
Annapolis has an amazing beach at Sandy Point State Park with views of the Chesapeake Bay Bridge. Here you can also find picnic tables and showers so you can leave the sand at the beach and not get any in your car! Ell Neck State Park is a lovely place that features a lakeside beach where you most likely won't find crowds like at the ocean and bay beaches. You can also find a lighthouse and plenty of hiking trails here and easily spend the day.
What are the most beautiful beaches in Maryland?
With the vast amount of coastline along the ocean and bay, Maryland has some gorgeous beaches to spend some time relaxing. If you are looking for a beach that is rather remote and away from the crowds, Matoaka Beach is the place to go. Here you can find a gorgeous stretch of sand that is ideal for beachcombing. Kids and adults alike will have fun searching for both seashells and fossils. With its pure white sand, Assateague Island is nothing short of stunning. This barrier island is quite remote but close enough to Ocean City and where you may see the wild ponies that call this place home.
Address: 21843 National Pike, Boonsboro, MD 21713, USA
Address: 1026 Falling Branch Rd, Pylesville, MD 21132, USA
Address: 35 Towne Centre Way, McHenry, MD 21541, USA
Address: Pleasant Valley Rd, Maryland, USA
Address: 191 Log Canoe Cir, Stevensville, MD 21666, USA
Address: Hart Miller Island, Maryland, USA
Address: 8428 Stephen Decatur Hwy, Berlin, MD 21811, USA