Thunder Hole In Acadia National Park, Is One Of Maine's Most Fascinating Natural Wonders
When was the last time you paid a visit to Acadia National Park in Maine? As the state's only national park, this is a very popular destination, but it's one we can often overlook since it's quite literally in our own backyards. Acadia is a treasure of a place, and an amazing haven for hikers. There are a number of trails to take, but remember that the Park Loop Road also offers access to some of the most beautiful areas. No hiking, no sweating, just beauty! We like the sound of that! While you're coming up with your itinerary for your visit to Acadia National Park, make sure to include time to stop at Thunder Hole, a boomingly loud natural phenomenon that's one of the most extraordinary natural wonders in Maine!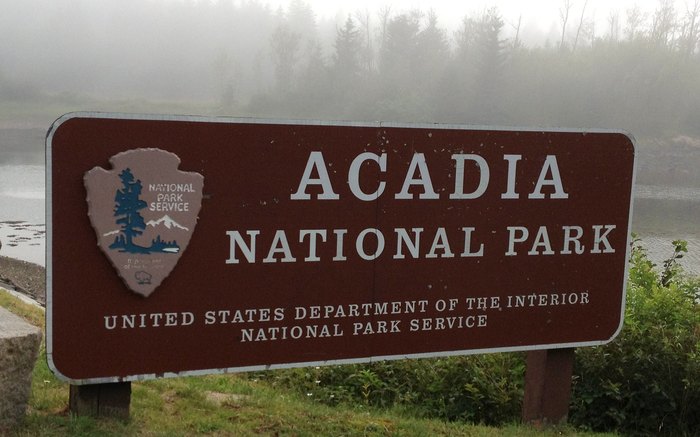 Have you paid a visit to this national park in Maine recently? If so, what are your must-visit spots to check out? If you've seen Thunder Hold in person, we'd love to hear about your experience… and see your pictures! Let us know in the comments below!
If you can't wait to see more attractions just like this, check out the natural wonders road trip that will show you Maine like you've never seen it before! Another thing to keep in mind are the new rules for driving through Acadia National Park. You want to be prepared for when you visit this extraordinary gem in the Pine Tree State!
For more on this amazing national park in Maine, check out our Bucket List feature.
OnlyInYourState may earn compensation through affiliate links in this article.
Address: Thunder Hole, Bar Harbor, ME 04609, USA
national park to visit in Maine
January 16, 2022
Is Acadia the only national park in Maine?
Acadia is technically the only national park in Maine, but it's not the only nationally designated park area. The Pine Tree State is home to several nationally designated sites, such as the Appalachian Trail, Katahdin Woods and Waters (a national monument), Roosevelt Campobello International Park (an internationally designated park), and Saint Croix Island (an international historic site). You can visit the National Parks Service website to learn more about each of these specially designated areas in Maine!
What are some other places to visit in Acadia National Park in Maine?
Maine might just have one national park, but it's an amazing one. Quality over quantity, are we right? This stunning natural wonder is well worth a spot on your bucket list, and passing through miles of Maine's beautiful, varied, remote countryside to get here is part of the thrill. For folks who love a good lighthouse, seek out one or more of the lighthouses perched on Acadia's rugged shoreline: the Bass Harbor Head Light, the Bear Island Light, and the Baker Island Light, all within the boundaries of Acadia National Park itself. This isn't even all the lighthouses within Acadia; other nearby lighthouses include Egg Rock Lighthouse, Isle au Haut Lighthouse, and Winter Harbor Lighthouse, all visible in the distance from various points of the park on a clear day! There are also many other trails of varying difficulty levels throughout the park, both for driving and for hiking. Park Loop Road is one of the best options when adventuring through Acadia by car; Beehive Loop Trail is a popular choice for hikers eager to see more of the scenic views the area is known for. Find more bucket-list-worthy adventures for when you visit Acadia National Park here.