7 Christmas Towns In Maine That Will Fill Your Heart With Holiday Cheer
Get ready to experience the coziest and most cheerful holiday vibes in Maine! Picture this: seven Christmas towns that are straight out of a winter wonderland, where the air is filled with the scent of pine and the streets are aglow with twinkling lights. It's the kind of holiday magic that warms your heart and brings a smile to your face. From charming decorations to festive traditions, these Maine towns have got it all. So, grab a cup of cocoa, bundle up, and let's dive into the festive spirit of these seven Christmas towns in Maine that are sure to fill your heart with holiday cheer!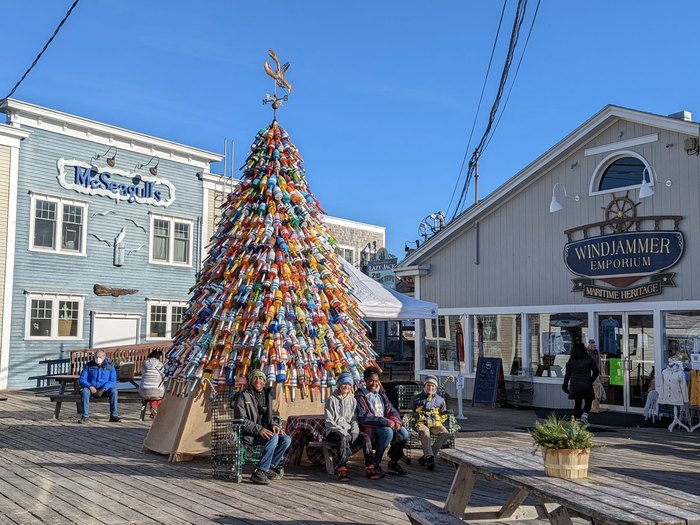 In the heart of Maine, the enchanting Christmas towns come alive with festive magic, each offering its own unique blend of holiday joy and community spirit. From the charming streets of Bath adorned with twinkling lights to the coastal wonders of Boothbay Harbor, aglow with the Boothbay Festival of Lights, and the lively celebrations in Portland and Kennebunkport, the state paints a picturesque holiday canvas. Whether it's the annual Sparkle Celebration in Freeport, the lively happenings in Bangor, or the cozy charm of Kennebunkport's Christmas Prelude, these towns offer a delightful escape into the warmth of the season. Maine's Christmas towns beckon with open arms, inviting residents and visitors alike to immerse themselves in the joy, merriment, and timeless traditions that make the holiday season truly special in the Pine Tree State.
Have you been to any of these Christmas towns in Maine? I love the vibe of Kennebunkport – how about you? If you're getting ready for a winter road trip to explore these holiday treasures, don't forget to create a handy packing list!
OnlyInYourState may earn compensation through affiliate links in this article. As an Amazon Associate, we earn from qualifying purchases.
Related Articles
Explore Maine