These 12 Rare Photos Show Maine's Potato Farming History Like Never Before
Maine has a lot of history. But, our farming history doesn't get a lot of talk unless you're a student learning about the history of the state. Aroostook County is an often overlooked part of Maine, but it's where so much of our history has taken place. From battles to logging to even potatoes!
The boom of Maine's potato production was in the 1940s when the state was the top producer in the country. In 1994 we'd lost our #1 rank (we moved to #8) but the industry was a key part of our prosperity until then. The rural land was dotted with large farms and fertile land, which can still be seen today.
To celebrate the contributions that the potato has made on our state and its economic prosperity, we hold some great annual festivals. The most notable is The Maine Potato Blossom Festival, which coincides with the arrival of the first blossoms on the season's potato crop.
But, long before this celebration of blossoms was The First International Potato Barrel Rolling Contest in Presque Isle. Here are some great vintage photos of this event from 1940!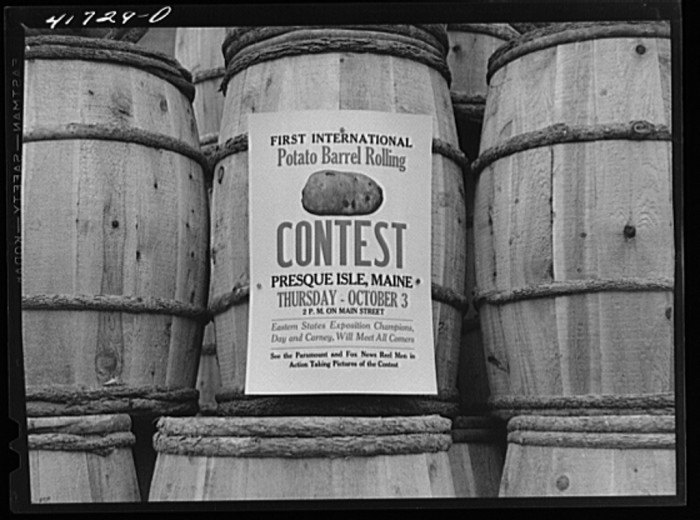 All this potato talk making you hungry? Check out our list of the best Maine sandwiches!
OnlyInYourState may earn compensation through affiliate links in this article.