10 Terrifying Things In Maine That Can (And Just Might) Kill You
If you've ever wondered what the most dangerous wild animals in Maine are, this is the article for you. Maine is gorgeous, that's for sure. But, hidden within all that beauty lurks dangers you won't expect. We've written stories about some of the best waterfalls in Maine, but don't get too close. There's a reason you're not allowed to swim in many of them. Oh, and we might not have the poisonous snakes of the West, but we recommend you don't frolic in a meadow haphazardly without giving yourself a thorough skin check afterward. Think Maine is all fun and games? Think again with these 10 terrifying things in Maine!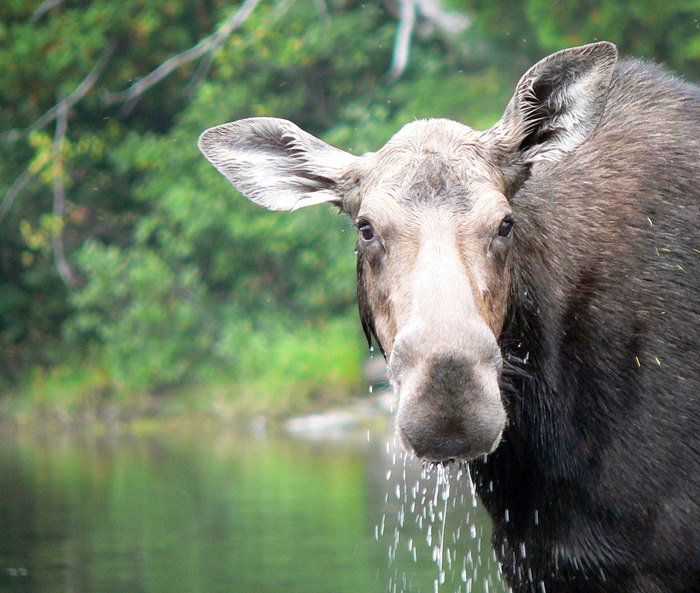 What are you most afraid of in Maine? The most dangerous wildlife in Maine or just the cold weather? Help keep us all safer, by letting us know in a comment on the Only in Maine Facebook page!
OnlyInYourState may earn compensation through affiliate links in this article. As an Amazon Associate, we earn from qualifying purchases.
More to Explore
most dangerous animal in Maine
Are there any creepy bugs in Maine?
There is a fair share of creepy bugs in Maine that you will want on your radar if you visit. One terrifying bug is the Assassin Bug. It uses its legs to hold down its prey and then stabs it until it dies. While humans won't die from an Assassin Bug, their bites are very painful. The Ichneumon Wasp has what looks like a long stinger on its back that is used for inserting eggs into trees or logs. This creepy looking bug will stink if threatened, so keep your distance if you see one!
What are some risks living in Maine?
While it is generally a safe place, there are some risks living in Maine.
With temperatures that can dip well below freezing in the winter, one risk living in Maine is actually freezing or succumbing to frigid temperatures.
With some very dramatic tide shifts, boaters or swimmers on the coast may find themselves in deeper waters than expected.
While Maine does not have tornadoes, it does experience devastating storms at times, such as nor'easters and ice storms.
Related Articles
Featured Addresses